Automotive image background replacement service is the most used portion of image editing service. Those who are car dealers, car photographers, car inventory companies, car merchandising companies, automotive advertising companies, automotive lot service providers,s and many others. Most of the time businessmen hire image editing service companies for automotive image background replacement. But there is much automatic software that can replace automotive image backgrounds very easily but the client doesn't get satisfied with it because the working process of the software is not that meticulous that our clients demand.
Now we're gonna discuss some software that does automotive image background replacement. Although they are huge, we are going to discuss three of them.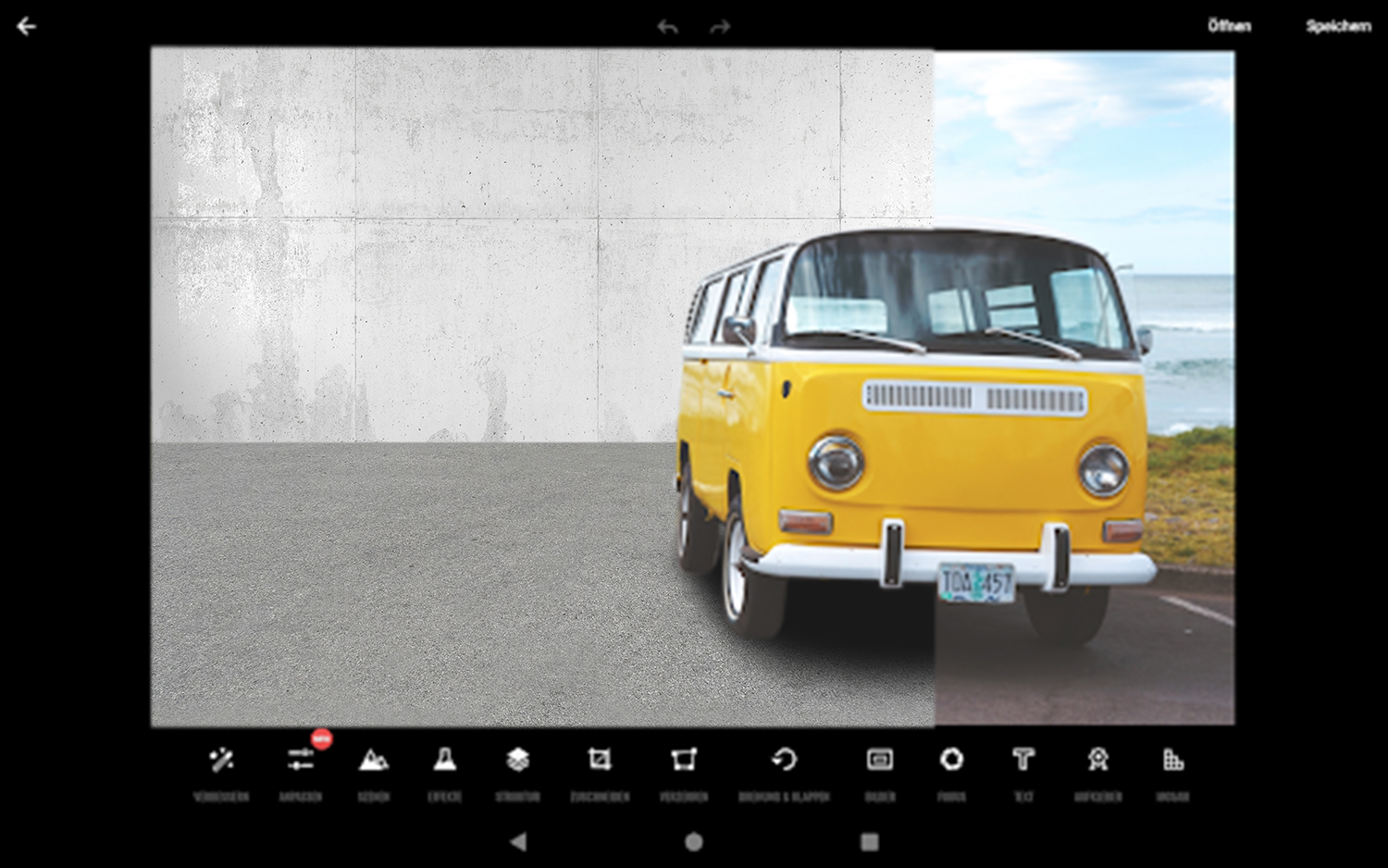 Movavi:
 Movavi is software that can do automotive image background replacement. Movavi comes with a user-friendly interface having automatic quality improvements as well as a smart selection option for a remarkable photo editing experience. You can remove unwanted objects, use digital makeup, play with backgrounds, and use color-coded sliders to tweak parameters, as well as crop, straighten and flip the frames. The pictures can also be scaled down to a smaller size.
Key features of Movavi
• This tool can prescind the wrinkles, scratches, moldy  look of the picture
• You can sharpen pictures taken with poor lighting and minimize digital noise for restoring the picture quality.
• surplus text, effects, and watermarks.
• It supports cropping, resizing, leveling, and rotating.
Fotor photo editor :
 Fotor photo editor is very popular software that can do automotive image background replacement service.   This photo background remover program removes the background of your photos by cutting the main object by allowing you to mark what you want to keep and what to remove. After creating a transparent background, make use of the design and editing features of Fotor for replacing the old ones with the desired background.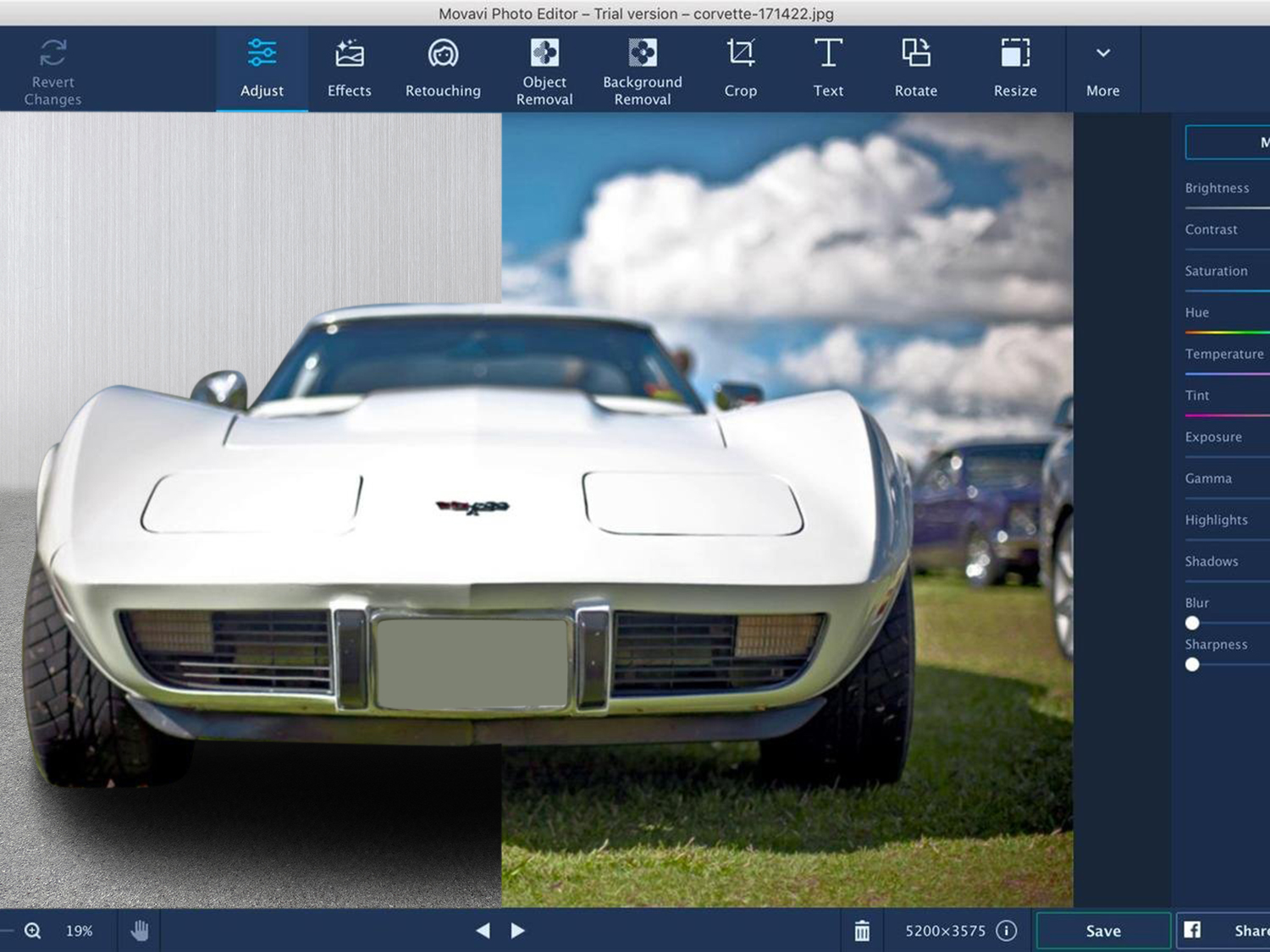 Key features of Fotor Photo Editor
• It comes with various features such as photo effects including AI effects, lomo, and cool effects, photo frames, resize, and crop pictures.
• Better quality images with HDR photography and batch processing of multiple images.
• Beauty retouching is for removing blemishes, red-eyes, photo reshaping, etc.
Photoshop :
Photoshop is the best-used software we use. Most of the editing service companies use photoshop because most of the tools inside containing in photoshop follow the process and do their work very neatly .we can use varieties tool for cutting the product from the background.
1.pen tool
2.freeform pen tool.
3.add anchor point tool.
4.delete anchor point tool.
5.convert point tool.
6.magic tool
7.quick selection tool.
In Photoshop, editors do their work manually and retouchers can follow every direction that a client asks for. Most of the clients don't like automotive software for automotive image background replacement. They would like to have manual work that can follow all the details and directions they want.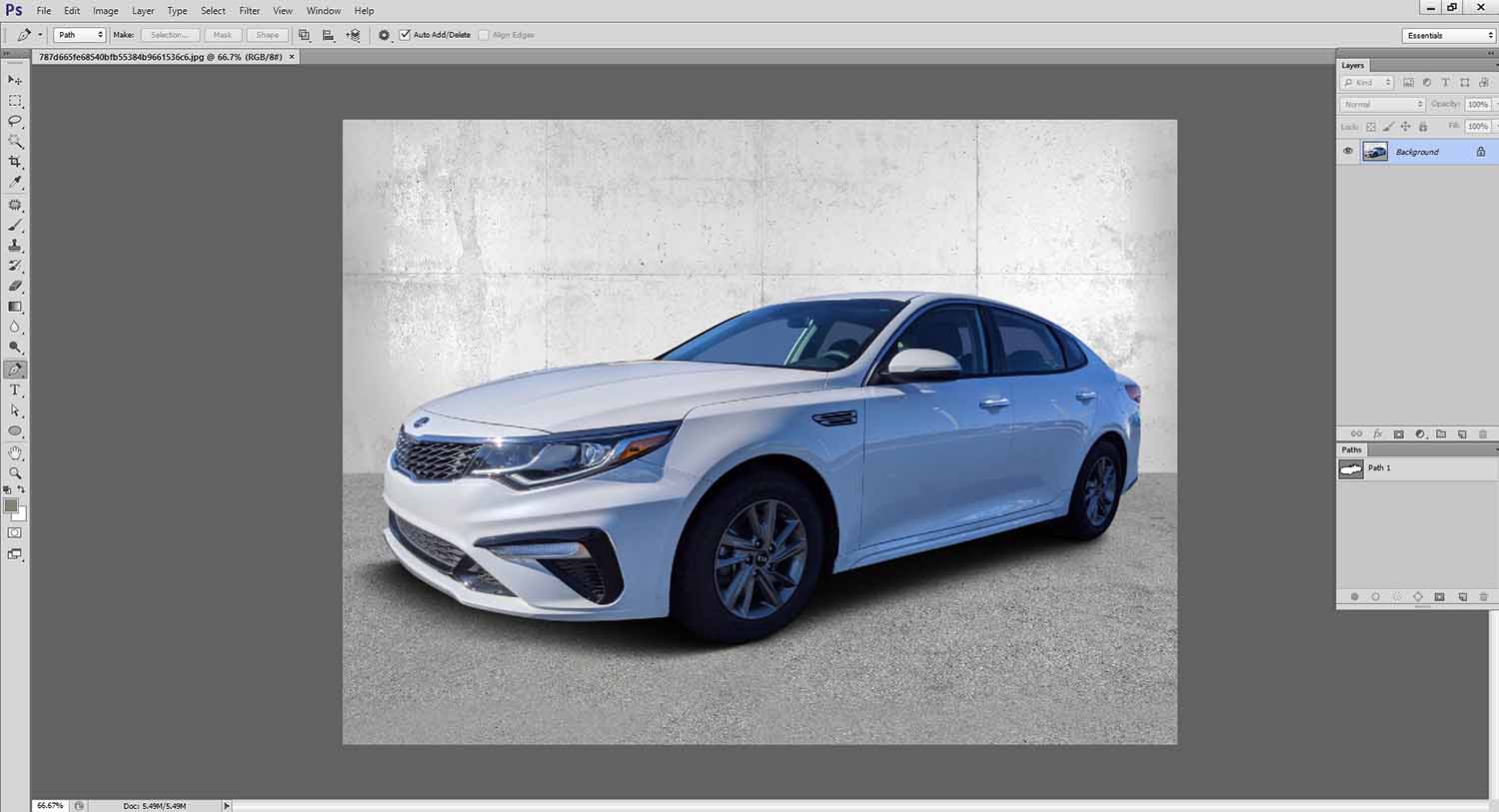 Why you need to hire an editing service company for automotive image background replacement.
Experience is precious in this field. in an editing service company firstly they recruit some best retoucher. Besides every day they are doing the same project that you are looking for. so think how fast they are .they are experienced enough and they are creative in their field so you can easily depend upon them if it's a term to editing service.
Automotive image background replacement is a very necessary service among all other services. Because the owner of an online shop, the dealer who wants to sell their car has a huge demand for automotive image background replacement.Because when photographers capture photos all the time they won't get the perfect background so they need to feel the necessity of having an automotive image background replacement. so contact us today for your next automotive image background replacement.