Automotive image editing service is obligatory for e-commerce business retailers, car dealers, car sellers, vehicle sellers, and automotive inventory management. If you are still struggling to create a position in the automotive business world. Now first and foremost duty will be making eye-catchy photos for your websites. For making a formidable picture for your websites you have to depend upon an experienced editing service company. Automotive Background Replacement and car image background replacement services are mostly needed in online dealer inventory.
Our car photo editors will convert low-quality images to high-quality ones. It's not really important here how your images look. But it's really important how it's edited. Maybe it has damage, it has a color defect, has scratches but that's not the problem. You just need to edit it with experienced retouches.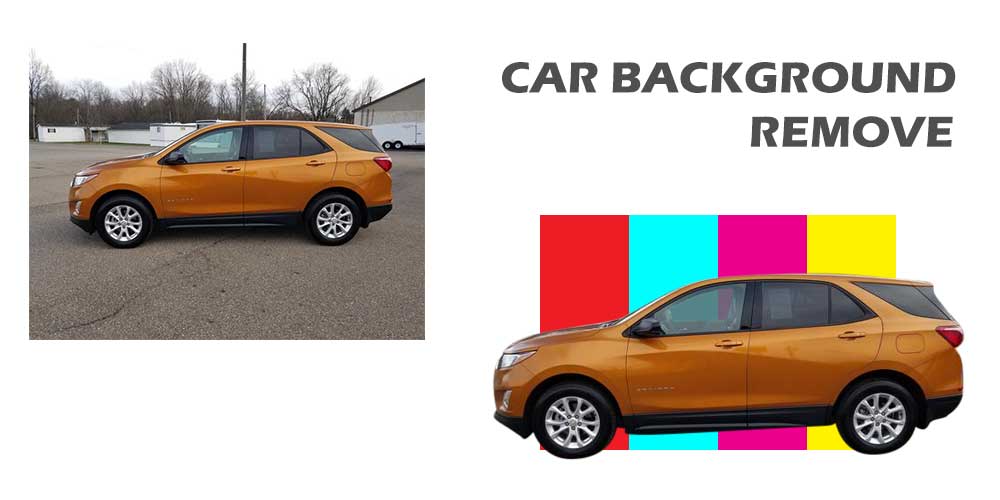 We offer every type of service you need including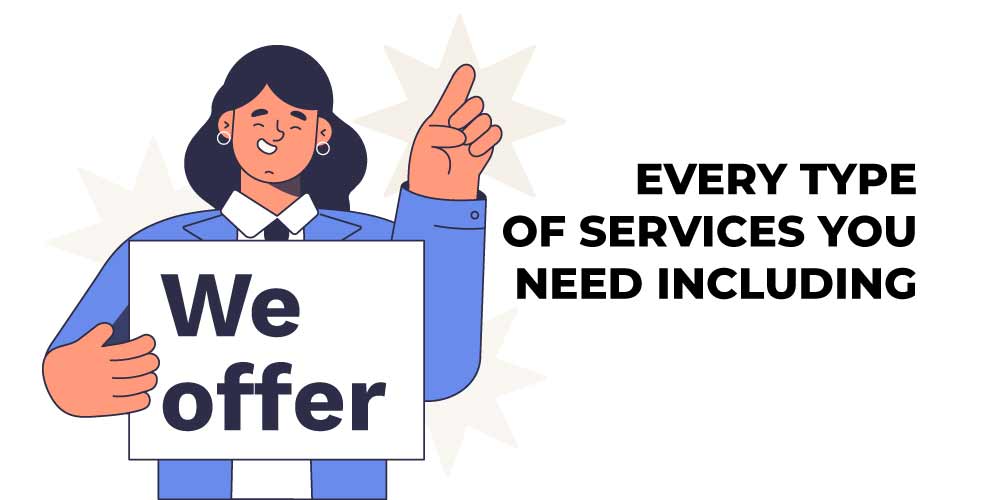 Car Background Replacement
Car background replacement service is the primary step of editing. You need to make your car transferable before touching other sections of editing. Factor in background removing services we provide.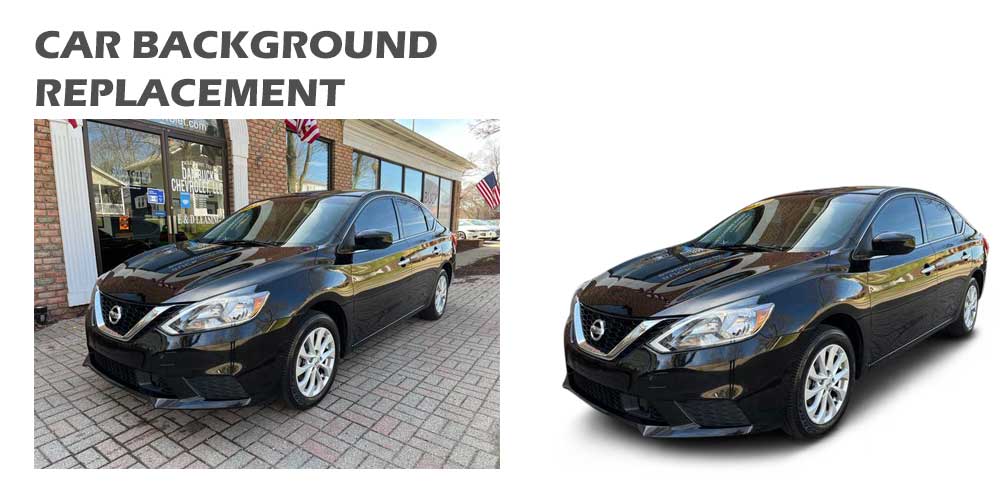 Car Cut Out
We use a pen tool for cutting the background out from the car. It would make the car transferable. You can set your car in the different backgrounds you want.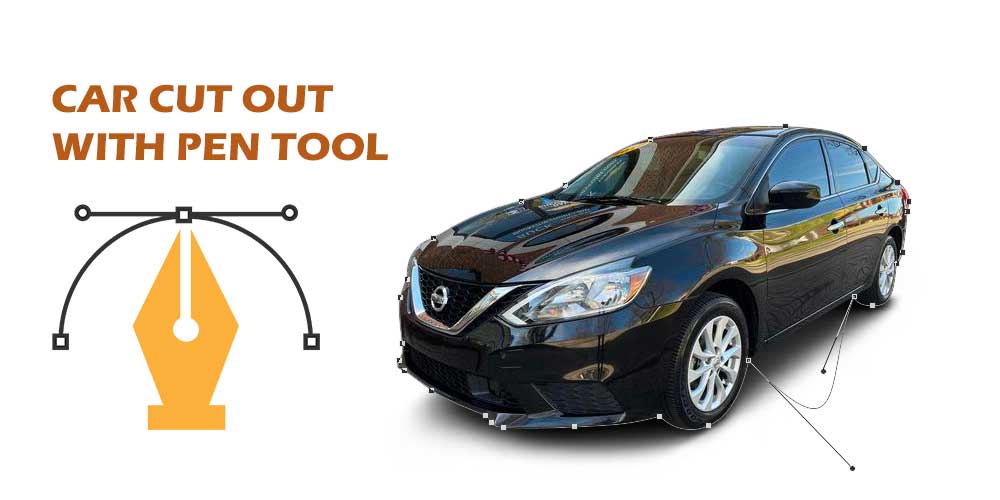 Transparent background
We use the lasso tool, an eraser tool for removing the background. After removing the background in which state, in which background we got the car is called transparent background. For used car photos as a logo clients demand transparent background. Car photos will be transferable when it's on a transparent background. Automotive Background Replacement and car background replacement services are the same.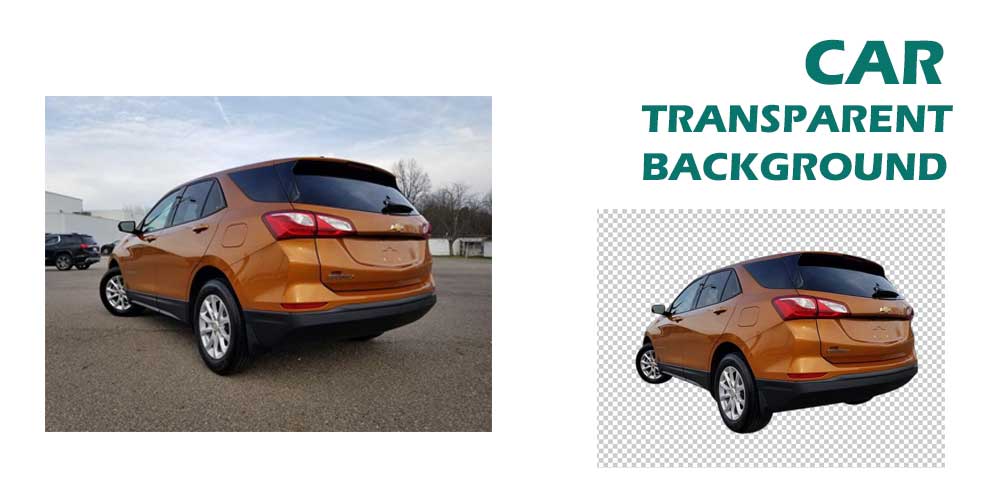 White background
The white background makes the car photo more attractive and translucent. we do set a white background as per client demand.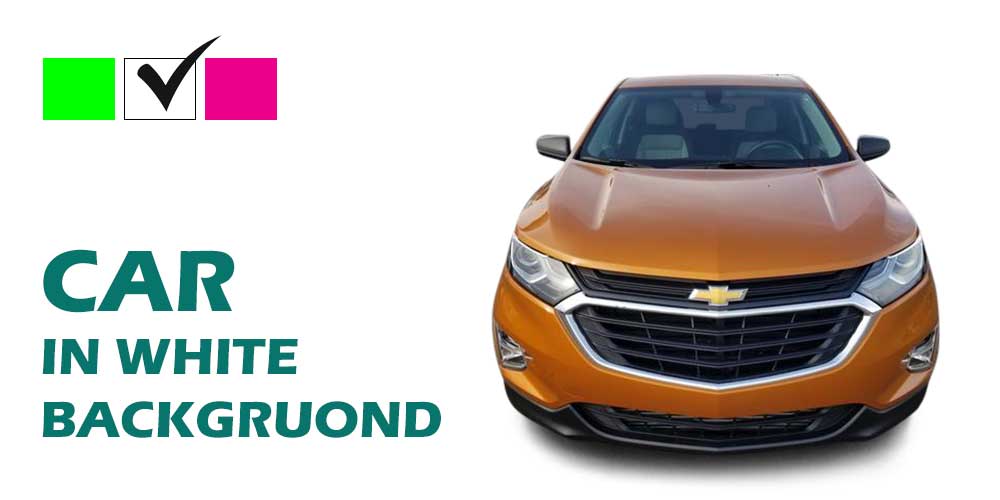 Template adding

It's the easiest one we do. We do add a template that we have from our client and just add it where they wanna get it to add.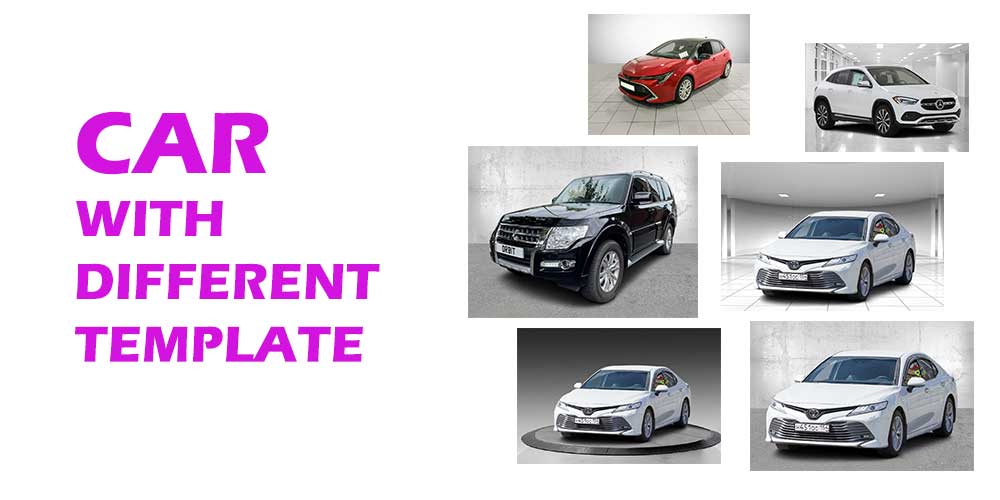 Car shadow making services 
For making a realistic photo we do shadow-making service. Normally we provide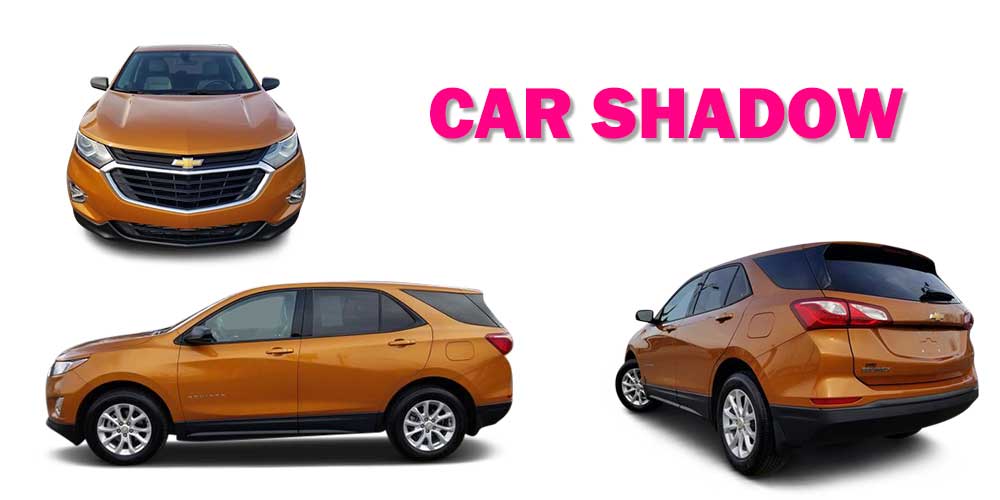 Shadows gave below
We do reflection shadow manually. We just turn over the car on the opposite side of the car and use an eraser tool for erasing the lower part of the photo and use gradient and opacity for smooth images.
Drop shadow
it's quite a bit normal than the reflection shadow. At first, we do clipping with the pen tool on the lower portion of the car. Then we use a feather for bringing smoothness. We control distance and opacity for making shadows realistic.
Natural shadow 
Natural shadow means creating a natural one. We select the lower part of the photo actually we do masking here and we do a little bit of work on the base and adjust the color. Then We bring the car back to this background and darken the shadow and use feathers for smoothness.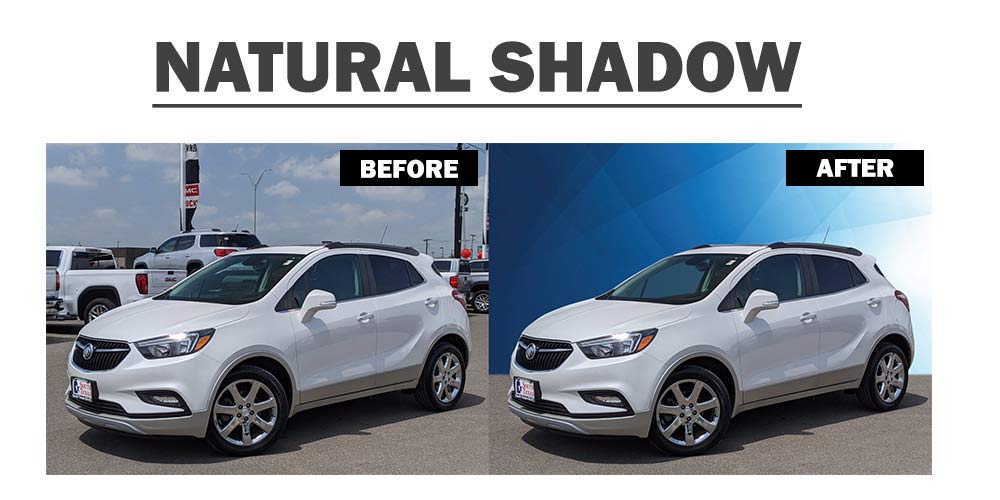 Car retouching services
After clicking the photo by the photographers we get photos with color defects, scratches, dust, etc. We do edit them with our special retouches. They retouch it in a way that removes this defect with a special touch.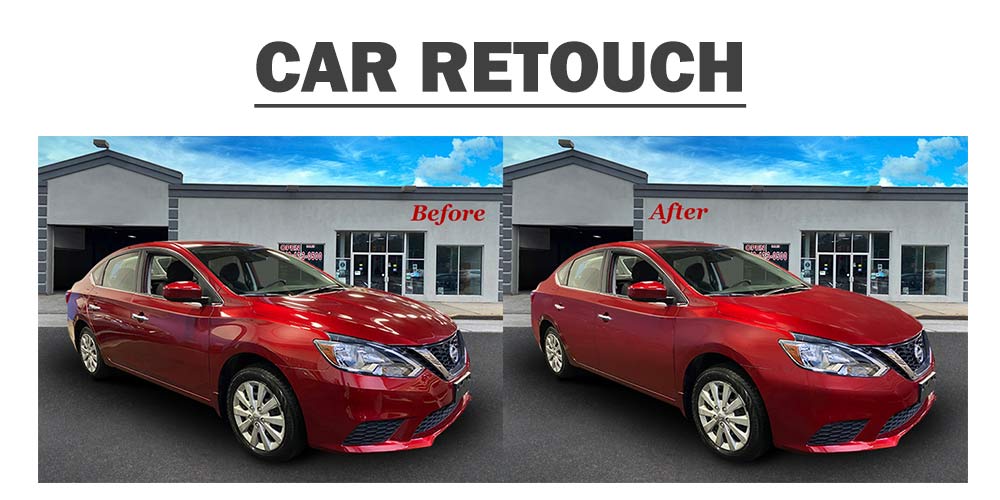 Creating 360-degree car 
The process of making a car 360-degree angel is the same here that we follow. We create the drop shadow, add the wanted background, and surplus 15 to 20 same photos with the different angels that are given by the client and it comes out with a 360-degree view. Best automotive background replacement service provider.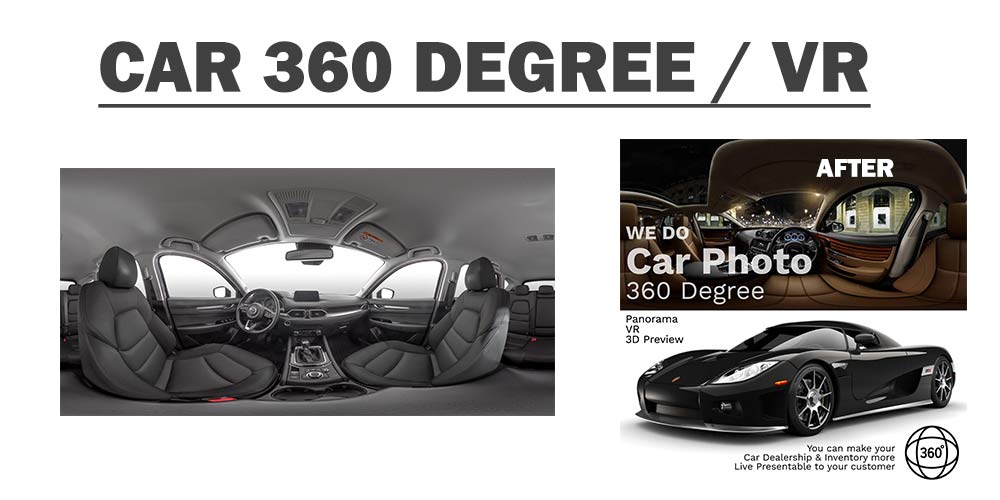 Disclose all of these photos after teeming by our special retouches. We have a free trial system. We have a specialized team consisting of  100 members. And for having some formidable pictures it will be your prompt decision depending upon an experienced automotive image editing service company. You must check some websites out and make a decision. So, are you ready to make your decisions?