Are you getting into the car selling a business? You may realize that business in current times majorly includes a presence on the online medium. You have to regularly keep posting photographs of your vehicles so that your customers keep updated that you are operating. This also helps you build up your online inventory, and hence your customers can easily choose what they wish to buy. But you cannot always post pictures online even without editing them and making them look attractive.
This is why all you need to do is to go through the following guide of car image editing services and car dealership photography service to boost your sales. 
So the thing you must do is put yourself in the shoes of the customers you have. If you are combing through many websites of the local auto dealerships, what kind of dealership photography will catch your eye and make you visit the lot in person? These will be one of the following for sure:
Perfect stock photos from the manufacturer 
A handful of photos that are shot on iPhone in bad lighting 
At least a few dozen photos that are professionals looking ones of the real car
You defiantly would have gone for option C. many stock photos that are straight from the manufacturer are pretty, but that isn't what a car customer may be looking for. They will want to see pictures of the car on the lot as these are the cars they are looking out to buy. This doesn't mean that you must be running around and taking very unprofessional-looking photos of the inventory through your iPhone.
Poor photos with bad lighting will always communicate with your consumers that your dealership doesn't show great attention to detail and doesn't prioritize the customer experience.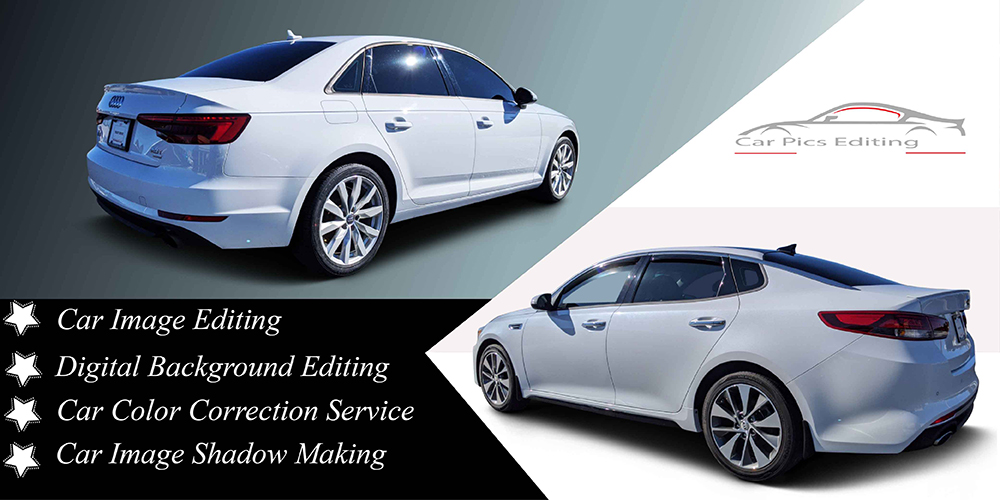 Think of online car shopping just as online shopping. You go through the pictures of the items you want to buy, but when they don't turn out the exact way they were being shown on the web, the deals break apart. So how can you improve dealership photography?
Hire a professional:
Images are the most important thing when you are running an online business. You don't want to be turning away consumers even when you have the highest quality products in your inventory, but the unprofessional pictures are acting as a turn-off. This is why you must not take pictures of your vehicles if you are not a professional photographer yourself.
Paying in time and money in this part of the car selling process will always pay you off. So if you are going to sell cars online, the best thing you can do in your favor will be to hire a professional photographer. 
Don't forget the editing:
Now when you have sharp-looking good pictures, you are all set to use them for your business. But wait, don't rush into it. Make sure you have perfect editing done of the pictures. Car image editing is something you must never skip on. Many services that come with in-car photo editing include car background replacement, car transparent background editing, car reflection, car photo editor, car shadow, the car cut out, and a lot more.
All these services can easily be availed by high-quality editors such as from Car Pics Editing. All of your images are safe and ready to bring you sales when you hire professionals from Car Pics Editing.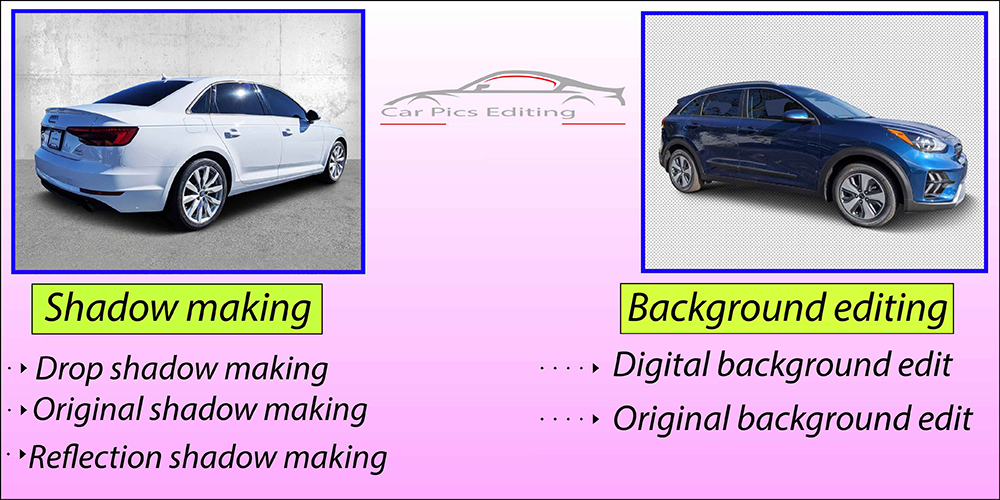 So are you ready to bring in the best into your car images? Then bring in the light element in the pictures. You don't want to lose the spark in your vehicles when you give your best to your car selling business. Make sure you are getting pictures of your vehicles in good lighting. When you are shooting, make sure the sun is behind you not to get any unattractive shadows. 
Keep the background neutral:
When you are looking for that spot with great lighting, you must also be sure that these backgrounds you are neutral and don't take away from these cars themselves in any way possible. Look around you to make sure that there aren't any random people or things hanging in the frame that may ruin the picture. Make sure that your reflection is also not in the frame. 
Taking fewer photos is never the option that you must rely on. Even if you are confident in your few but perfect pictures, still take many of them. If your pictures are good enough, they will be perfect to be posted on your online selling spaces. Your customers would like to have a full view of all sides of your vehicles to be highly sure of what kind of product they are getting into. 
These were the perfect tips you must always follow to ensure that you have car dealership photography services most beneficially. You don't want to miss out on any option of making a sale online. And to sell faster, you must always be sure that there is enough room for you to make more and fast sales. You can always sell fast if you do everything right in taking pictures and managing your product well.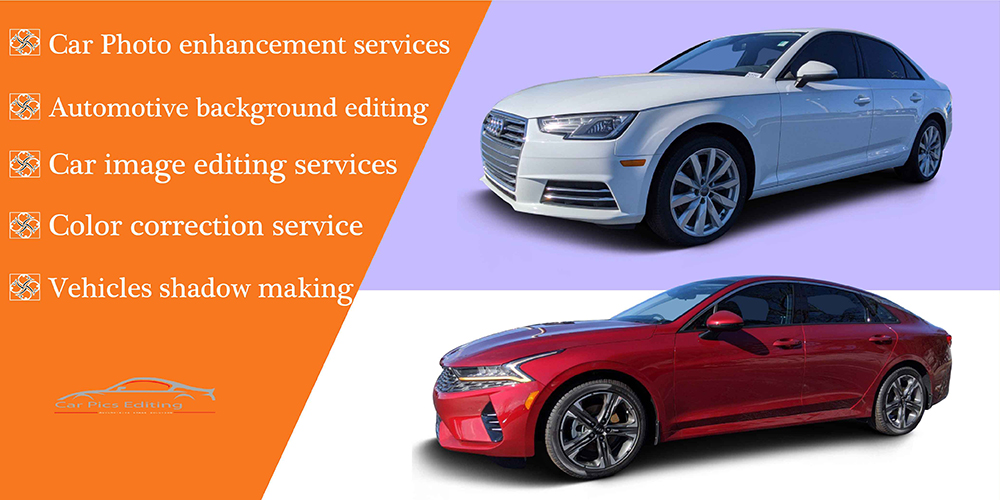 Car Pics Editing is offering the following services that you can take to polish your images well:
car image editing
car background replacement
Car photo editing
car transparent background
car background
car reflection
car photo editor
car picture editor
car shadow
car cut out
automotive background
You can make your online store look perfectly attractive to make sales fast and efficiently. Are you ready to enjoy a good amount of rushing potential consumers coming your way to see the vehicles in person?
Meta:
This is why all you need to do is to go through the following guide of car image editing services and car dealership photography service to boost your sales. 
So the thing you must do is put yourself in the shoes of the customers you have.