Buying a car can be a tricky experience. If you face any issue that forces the car to return, it is definitely a tension arising situation. Also, it is difficult to determine when and how to return a used car to the dealer. Don't fret, you will find many helpful consumer laws to solve.
Many stores allow refunds, but that's rare. In our following discussion, we discuss some important issues regarding your query. Hopefully, you can solve your issue easily.
When you buy a used car from a dealer can you return it?
When anyone purchases a new or used car, he/she can't think of a second option, like returning the car. Also, the dealer isn't legally obligated to take back the car or refund or exchange after signing the sales contract. Luckily, some dealers give the option to exchange or return the vehicle, if the buyer is unsatisfied, or the car has a serious mechanical problem. That situation is applicable only for special circumstances.
Also, some buyers can't continue the installment which forces the buyer to return the car. If you have that issue you need to depend on the dealer's mercy. Sometimes, dealers work with you willingly. But, if you have mechanical problems, then you need to see how lemon laws work in your area. Also, you need to look at the terms and conditions of your car returning policy.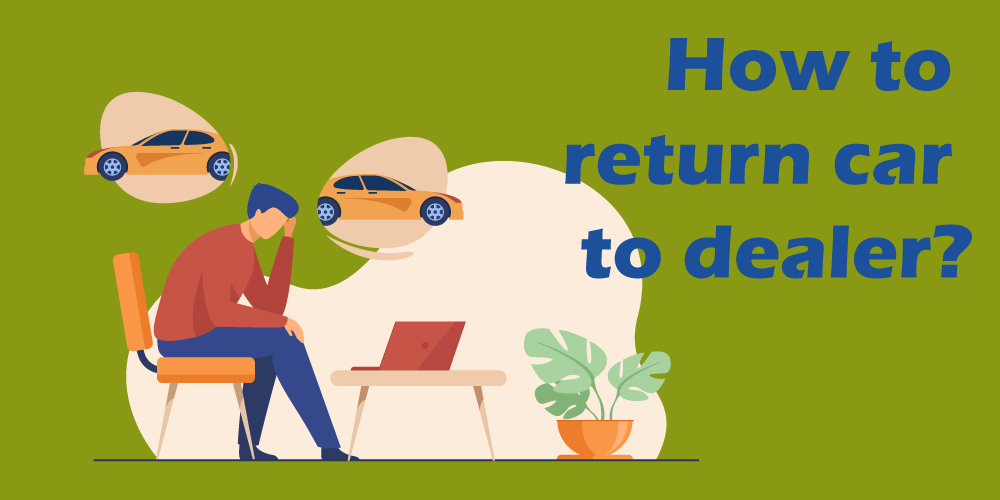 How to return the car to the dealer?
Applying a few processes will make the car returning process simple and easier. Here we enlist those for you.
Bring Your Paperwork: While going to the dealership to return the car, you have to bring your paperwork with you. Bringing paperwork makes the pulling up the information and returning process easier.
2. Ensure a good condition vehicle: When you go to return the vehicle, you should ensure the vehicle is in good condition, especially the same as the first-time purchase. If any scratches or dinged or stained in the interior since you brought the car, you should fix those issues before you return.
3. Consider an Exchange: It doesn't matter why you return the car, you have better check the dealership inventory. If you find a vehicle that is suited for you, then, you can exchange instead of return. If you need, then it is better to pay some amount.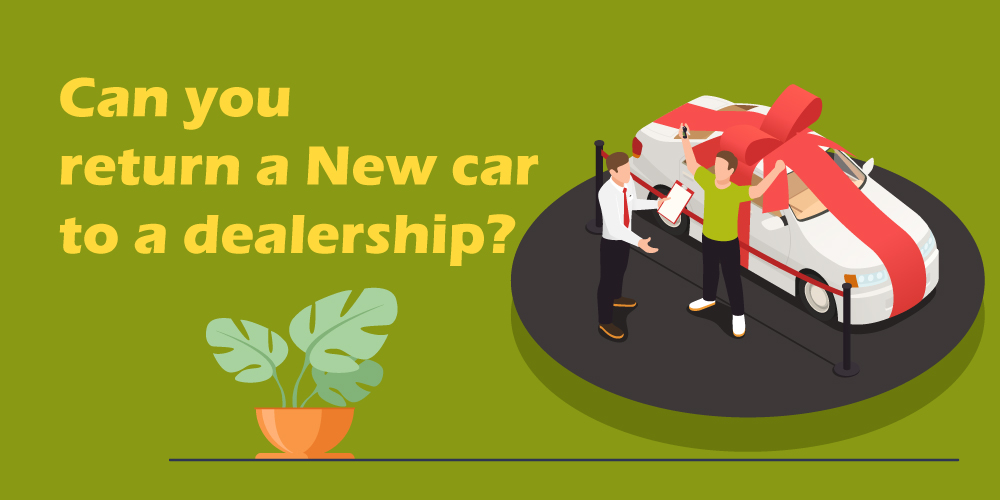 Can you return a New car to a dealership?
The buyer's remorse won't let the seller return the newly purchased car. However, there are some exceptions in this area.
Dealer return policies
If you buy a car from CarMax or online platforms like Vroom and Carvana, you can return it after following some conditions. If the buyer allows returning the car explicitly, you can return the car after following some terms and policies. The policies may be certain time periods, certain mileage. If the dealer has no return policy, then you need to depend on the dealer's willingness. However, it is ideal to go through the policy carefully before purchasing.
Lemon laws
The lemon law helps new car buyers or used car buyers. This law will ensure the buyer's value and safety against the leased or bought car. The person who purchases the lemon can replace and return the car if the dealer can't fix the issue after multiple attempts.
One important point is that this lemon law varies by state. Typically, some states allow only new cars. Nevertheless, some states offer this facility for the used car as well. So, check the terms and conditions offered by the lemon law of your state.
Used car return policy
While buying a used car, you may hear the car comes with low mileage and the history is good, especially with no accidental record. Also, some dealers advertise the car as having one prior owner. Sometimes, you may find those as negative, like the prior owner was a major rental car company, or the car has some major problem that can't easily be identified at a glance. Then, what step can you take? Well, every state has a Consumer Fraud Act that you are entitled to recover from the dealership under certain conditions, such as-
The event that they committed fraud against you and that fraud caused your vehicle to sustain a great loss in value. Plus, the vehicle is not worth what you thought it was when you paid for it. Then, you're entitled to recoup that money in addition.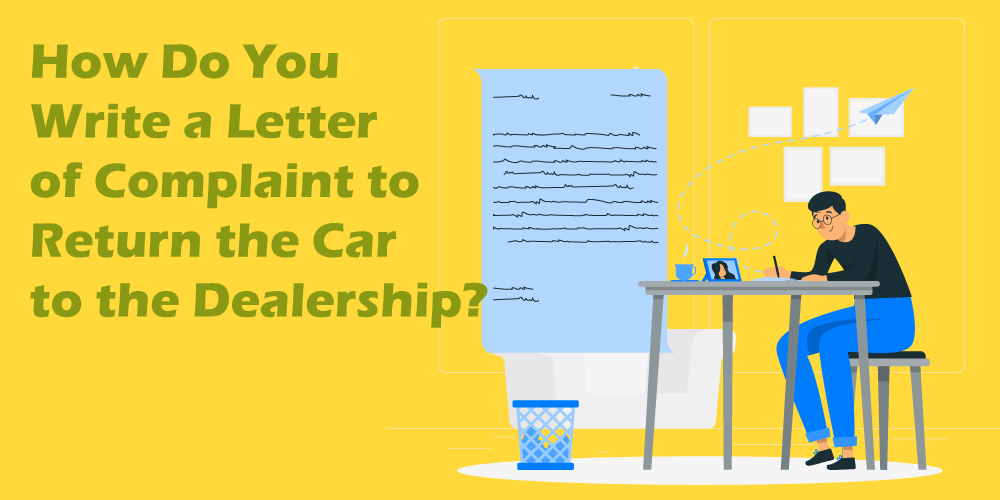 How Do You Write a Letter of Complaint to Return the Car to the Dealership?
If you have no idea how to write a complaint letter, then follow the following process. Simply, you need a greeting, a body paragraph, and a closing for the letter of complaint. Let's see it explicitly.
In the Greeting section, you can start by-
Dear Sir,
Dear Madam,
Company Name.
In the closing section, you can write-
If you have the person's name, then write-
"you're sincere "
If you don't have the person's name, then write-
"yours faithfully"
Phrases you can use to describe a situation.
"I am writing to inform you of my dissatisfaction with what I am writing to inquire about.."
Phrases you can use to describe a problem,
"I had difficult in"
On March 1st, I
To describe the solution
"Please find attached a copy of the invoice…"
"Could I please ask you to.."
In the finishing section, you can use-
"I look forward to receiving your response.
Please do not hesitate to contact me.."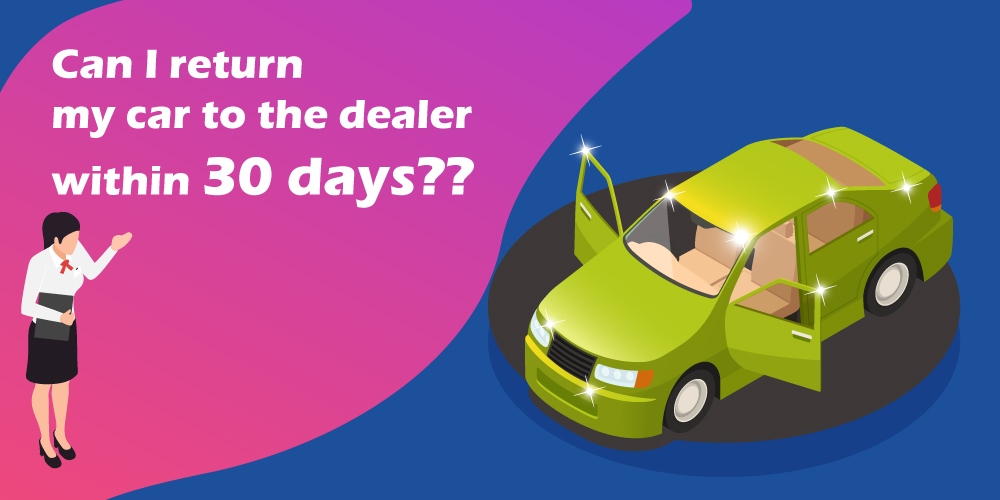 Can I return my car to the dealer within 30 days?
When you buy a new car, your right will be protected by the Sale of Goods Act 1979. But, that customer protection will depend on where you buy the car.
Don't worry, the Consumer Rights Act 2015 is designed to protect the rights of used car buyers. If you can prove the fault isn't new, then you can claim the full refund within 30 days of the purchase. Some strict legal descriptions come to describe the car as faulty. Let's see those.
A car is described as faulty if it meets one of three legal descriptions:
The quality isn't satisfactory such as mileage, age, and price range.
It can't fulfill your purpose like you want the car to have towing capability but it can't.
If the car does not have the features that are advertised.
If you find any of those faults within 30 days, then, you can claim a full refund. If the time (30-day period) has passed, then, you can't claim a refund. Don't worry, the Consumer Rights Act 2015 will offer some protection.
Conclusion
Typically, dealers aren't bound to refund in most cases. It totally depends on the dealer's policy. We suggest you do as much homework as you can to avoid such refund issues. Unfortunately, if anything occurs like that, hopefully, our article on "how to return a used car to the dealer" will help you.
Read more: