Introduction
You need to take care of certain things before starting your own auction business. You will also need some information before even buying from an auction. This article will help you to know how to get a dealer license for car auctions.
How much is a car dealer license cost
To sum up, there is a total of three fees that you are supposed to pay to get an auto dealer license.
An initial application fee ranges from about $175 and goes high up to $700.
There are fees for the license plate that the dealership needs for the vehicles. It is around $50 to $100.
A renewal fee is charged annually for reactivation of the license and can also be once every two years. It depends on the license's terms and conditions.

Public Car Auctions vs. Dealer Car Auctions
Following are some of the significant differences between a public car auction and a dealer's car auction.
Prices are cheaper there. The cars that are sold are usually the used ones hence the prices are lower. It would help if you asked questions so that you don't have to pay extra charges for insurances and other things. Look into the things you are buying clearly. The prices are lower but don't fall for this fact only.
A vast variety of vehicles is available at an auction that sells almost all vehicles, not only cars and stuff. You can look around for trucks, bikes, SUVs, and minivans as well. Most of the vehicles present at the auction sites are either new or nicely used. There can be vintage cars at auctions as well.
The history reports provided at the auctions tell you about the history of the vehicle. It helps the buyers to know better about the condition of the vehicle. It also provides information on how the vehicle was used, repaired, or even maintained. Before buying anything from an auction, go through this report to better understand the thing.

Applying for a Dealer License
To apply for a dealers' license, you need to follow some simple steps. These steps are mentioned below;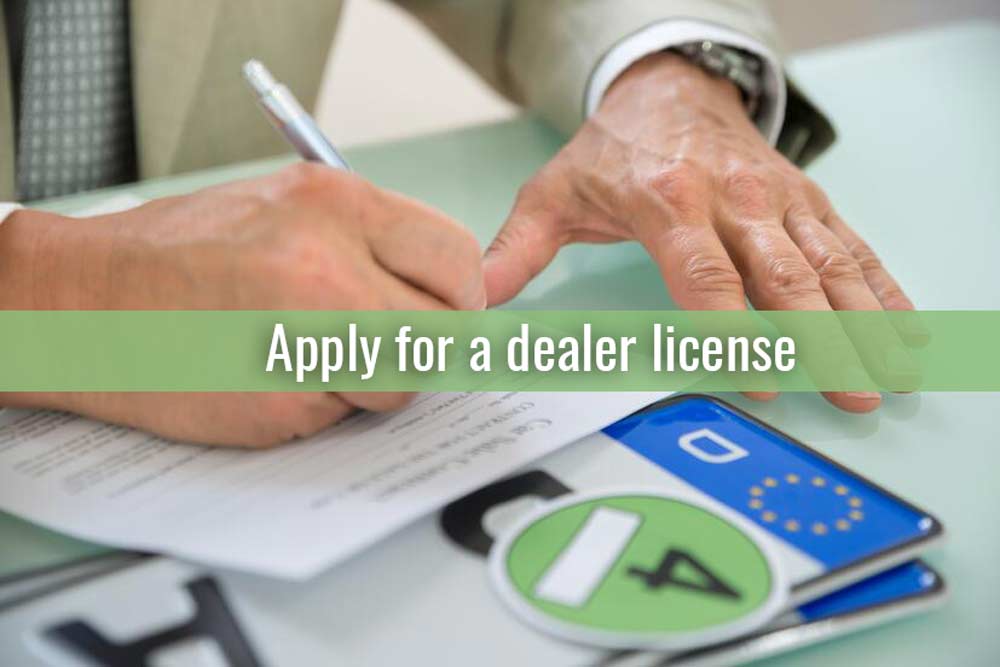 How to apply for a dealer license
Here are the following steps that you need to follow to apply for a dealer's license.
The first step is to contact your DMV or the DOL. You need to familiarize yourself with the types of licenses and then select what type of license you require. Different types of licenses include the new vehicle dealers license, used vehicle dealers license, wholesale vehicle dealers license, and motorcycle dealers' license.
Next up, you need to complete the requirement. Typical requirements are registration, zoning requirements, having a pre-licensing education certificate, proof of insurance, and fingerprint check.
First, complete the request application and attach all of the required documents along with it.
Buy a motor vehicle dealer bond.
Submit your application.
Buying Cars at Dealer Auctions
Buying cars from the dealers' auction is Cheaper than the retail.
At some auctions, troubled cars are sold. These are neither well-reputed ones nor high-end auctions.
Most of the time, the cars sold are high-quality cars that are used nicely. It is specifically for private auctions. But if you are buying from auctions, you need to be careful.
Buying from dealers' auctions can be expensive at the same. You might need to pay for extra auction fees along with the transport costs.
The hammer prices are not the fixed prices that you need to pay.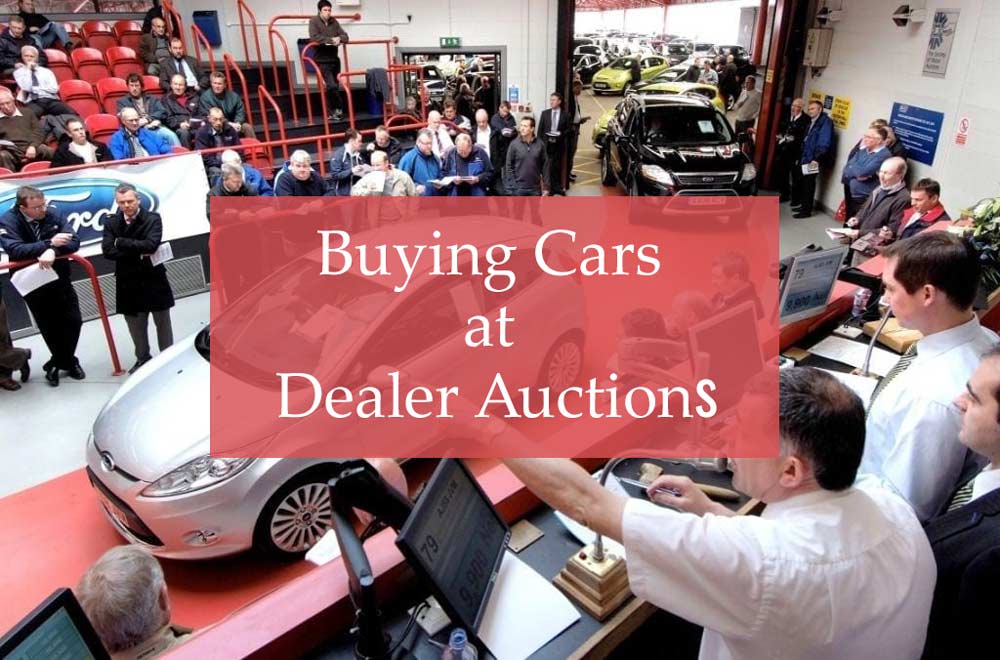 How do I get a license to buy cars at auctions?
Visit the DMV (department of motor vehicles) of your state first. You can also visit the website.
You need to check for the rules and regulations that are set up.
Then you will need to apply along with the required things. These usually include a detailed business plan, tax number or identification number, and a business license. You will also need proof of insurance for the business and a fingerprint card as well. A signed agreement is also required for the place where the auction will take place. Sometimes, a representative might ask you to visit your place before the approval.
You need to attach liability insurance proof with a minimum of $25000 bodily injury coverage and $10000 for property damage coverage.
A surety bond is another essential requirement for applying for a dealer's license.
You need to pay fees for certain things. These include the licensing fee and dealer plate fee, and many others like that.
The requirements list varies from state to state.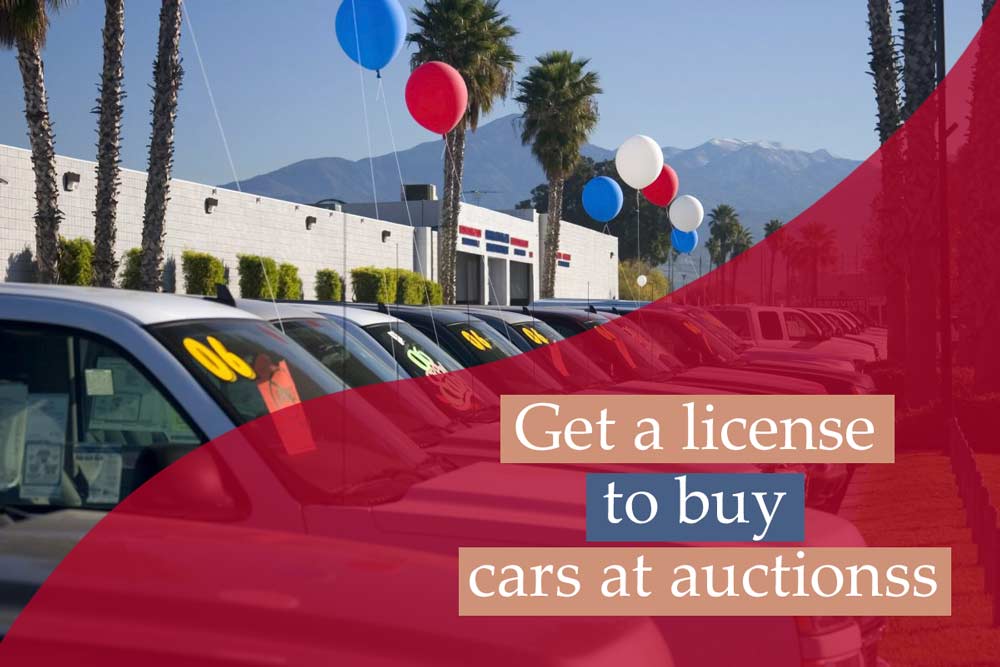 How cheap are cars at auction
On average, there is a difference of about $1000 – $2000 if you buy a car from the dealer's auction than retail. First, get a dealer license for car auctions, then you will get the cars at a lower price than the retail. You can take a car image editing service at a very cheap cost from car pics editing.
How to get an auction license in Florida
You first need to take the pre-licensing education that usually takes 16 hours. It can be taken online at your place as well. It is to get the certificate at the end, which is attached with the application.
Then you need to select a fingerprint service provider. Note that the Florida Department should approve it of Law Enforcement (FDLE).
You will need a surety bond along with liability insurance. Garage liability insurance also works. The minimum amount of bodily injury is $25000, and property damage is $10000
Then you need to register yourself to start your business legally. It should also be attached with the application
You will need a place where you can hold your auctions thus buy your dealership location.

How to get an auction license in Texas
Firstly, you should know what type of license you need to buy
You need to fill the independent dealer application form
It would help if you also got the Texas Dealer Surety Bond
Once you are done with this, send your application with the things attached to the DMV
The last step is to pay the fees for Texas Dealer License.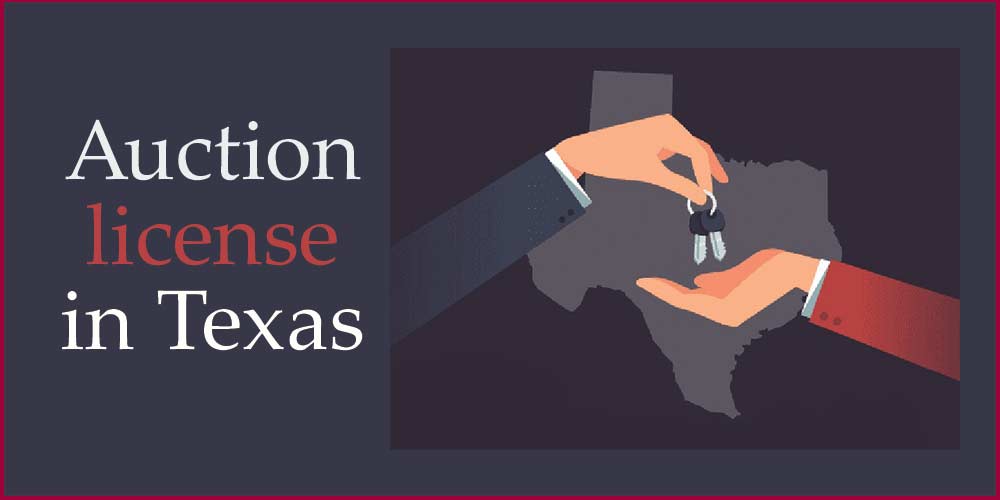 Conclusion

To sum up, all the above discussion, to start up an auction business has some requirements to be fulfilled. First, get a dealer license for car auctions, then apply for the purchase at the auctions. A proof of all of these requirements is attached for the successful submission of the application.