Having car images being used in your business means you have to go through many editing steps to make your images appealing. Well, it isn't only the case for car photography; you have to edit your images for all professional photographs taken to present them in a better way. This is why we are here with a very crucial topic that is mostly needed in car photography. Car Background replacement and changing are majorly being served as a service in the world of editing.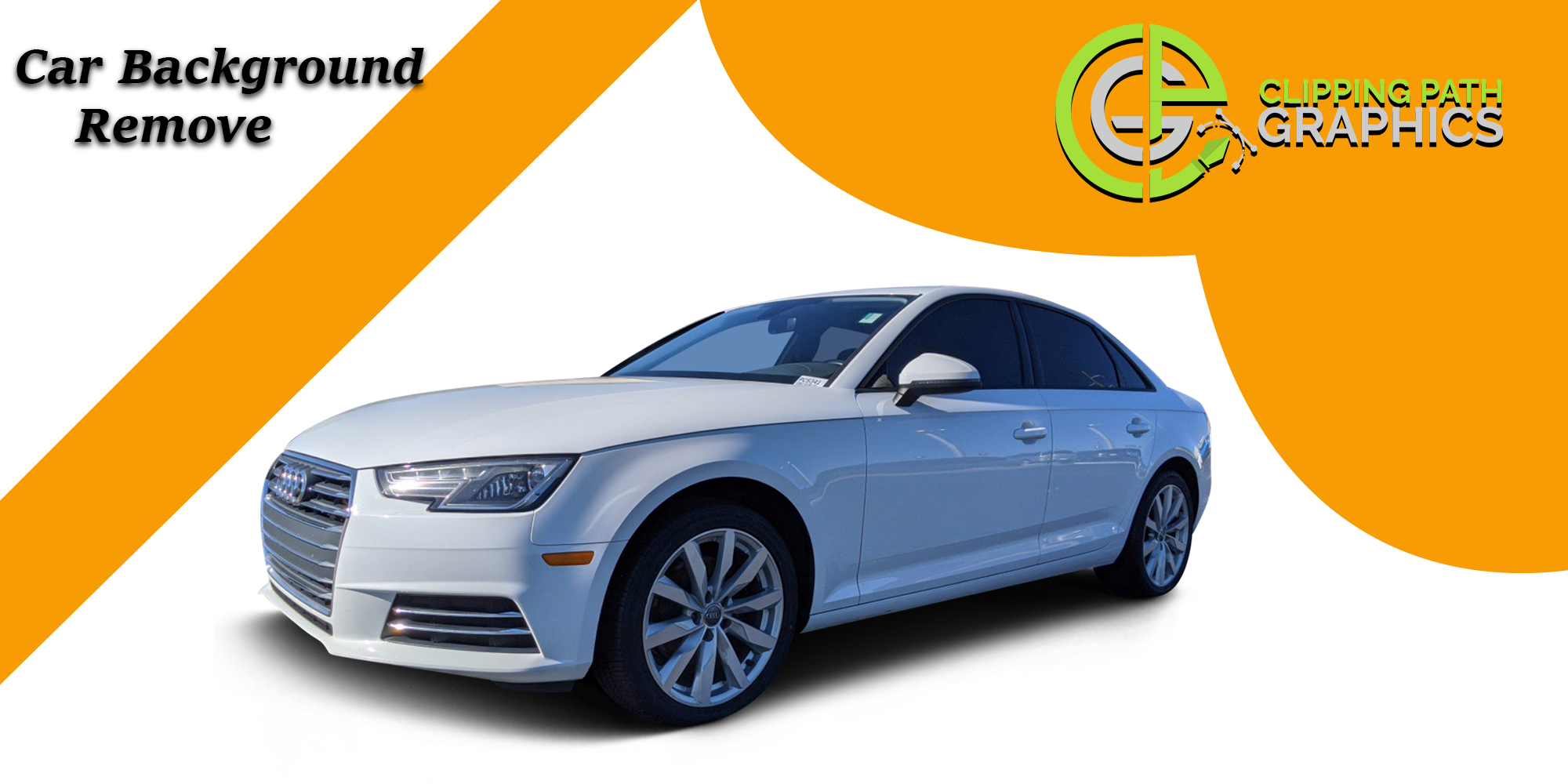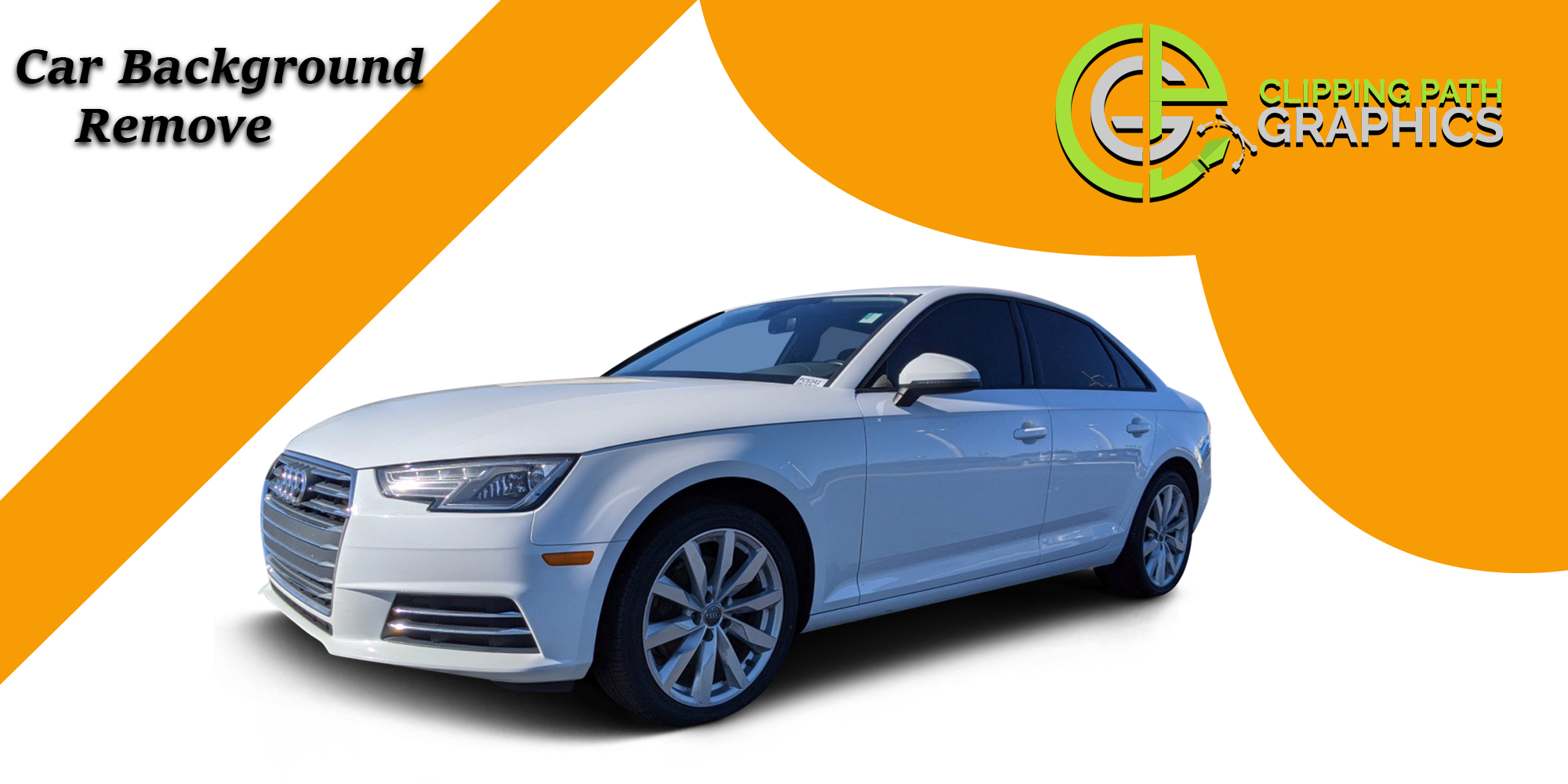 You need to know what kind of backgrounds will look better with which car model and color. These things matter a lot as they add to the aesthetic appeal of the images you post online. Posting attractive images bags you many opportunities of selling big. You have to stay connected with the field of editing images as you have to know where you want to change the background and where you think it will go fine as it is.
 But if you ever think of editing your vehicles' photographs to edit the background, then Car Pics Editing is here for the service. 
We have been in business for a while now, and our customers are always highly satisfied by the results we have to give them. You may also find yourself in need of editing the images you have captured so that a better background may be set behind your cars. We have offered our customers services that include image background replacement, car reflection enhancement, car shadow making, a car cut out and automotive background, etc. all of this has let our customers edit their car images just the way they like them to be. 
Due to professional-looking images, people can make more sales by attracting more customers towards them. This is why you must also think of getting your images edited and jump into the world of making more and more sales. So let us get started with how and why you must edit your photographs and change your vehicles' backgrounds. 
Car background replacement services:
Automotive background removal may make the cars look eye-catching and may attract new potential customers for you in a single sight. This service can help you make your vehicle's photos just perfect to be placed online. You can add these photos that have got their backgrounds removed on your website and also in 360 views systems or wherever you wish to. You can take care of background editing services at Car Pics Editing as our expert and professional editors are here 24 by 7 to attend to our customers' needs and requirements.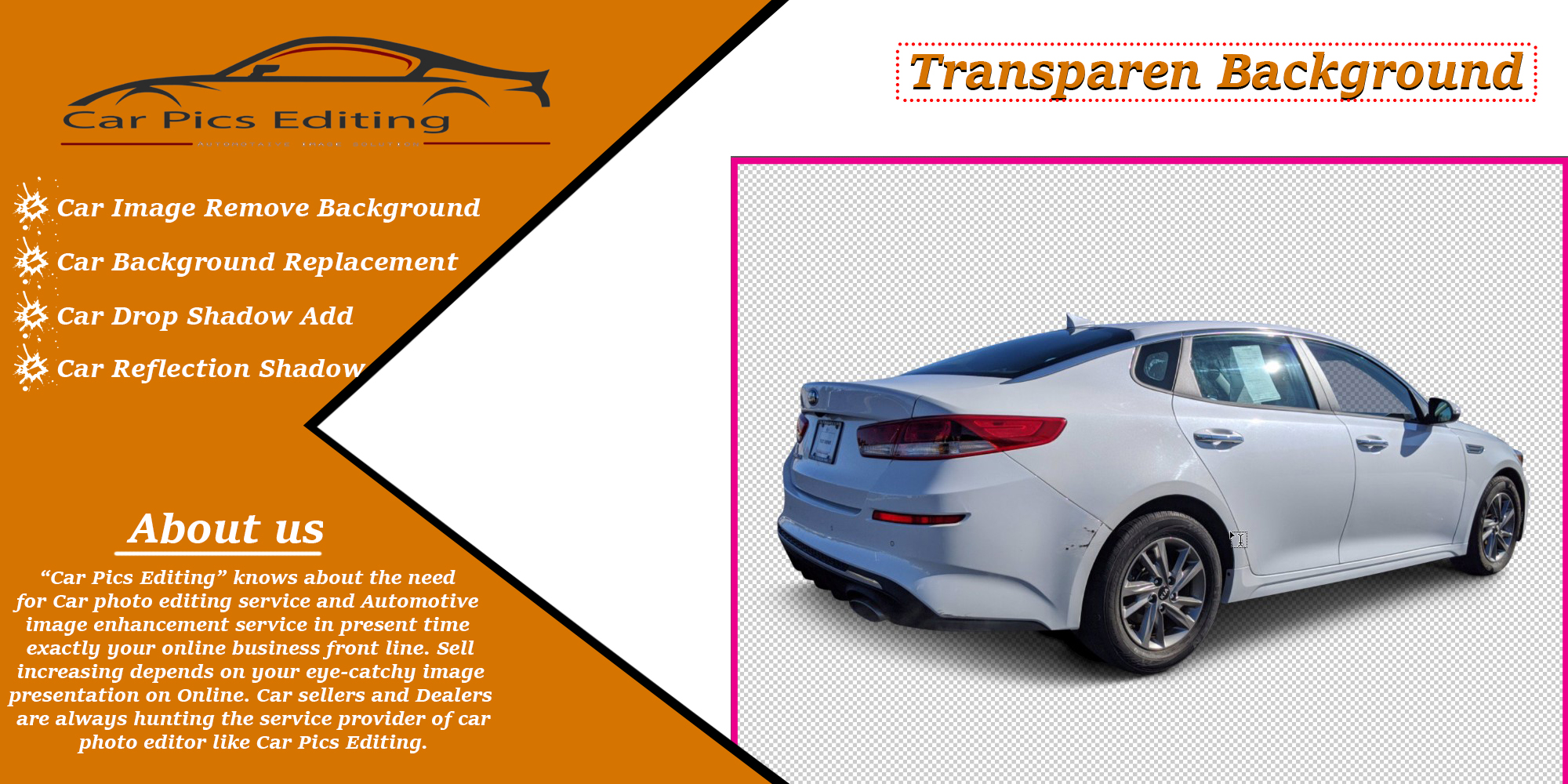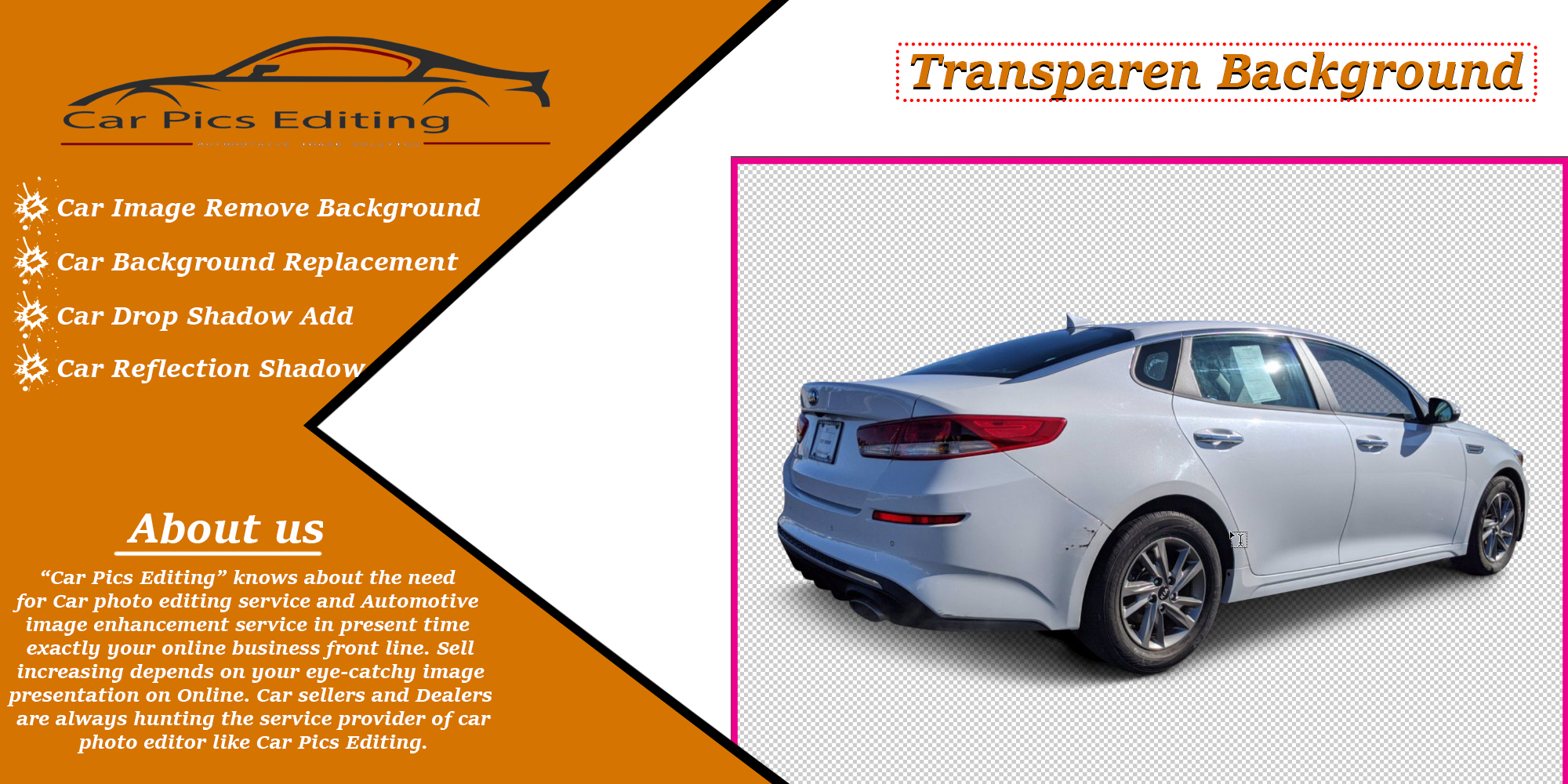 We have helped many of them make big cash by only editing the background of the images they brought us. An image can greatly impact on how your potential customers will view your vehicles. We are super-fast in our delivery and will let you get a good deal on your vehicles. You are just at an ideal place when you have us at editing your photos to add to the professional appeal into them. 
Car background change service to make awesome car photos 
In these services, you may get a bundle of other services that are listed as follows:
Car shadow making: during the car background editing and replacement, we will add the custom automotive shadow that is under the car to add to the eye appeal. Hence, the perfect shadow will make your car images look a lot more interesting than the ordinary raw ones. This is an important part of the background editing and replacement process. 
Color correction:
Color correction is also an important part of editing the background of the images you bring to us. we will adjust the color based on the providing dealer or the custom templates. The vehicle's photography retouching will make your car images look just wonderful. 
Sharpening:
Automotive photo sharpening is an essential part of vehicle background replacement and retouching. Sharpening may highlight the line in the car then the photo quality may get boosted. 
Car background color change:
The car background can be either removed or only edited as per your needs. You can also get the custom dealer templates added as well. Vehicle background replacement services will add custom car background and the dealer tag over the photo. 
Logo addition:
Through car background editing, you can get the logo added to your car images. 
Why should I hire Car Pics Editing for car image background replacement?
Our team has professional and highly experienced people who deliver the edited and updated deal images practically. We are available for service 24/7, which is why you can trust us on any editing for your car images, and we will be here to deliver you the results at the right time as planned. We aren't here to waste time looking and outsourcing the right photo editors for your job.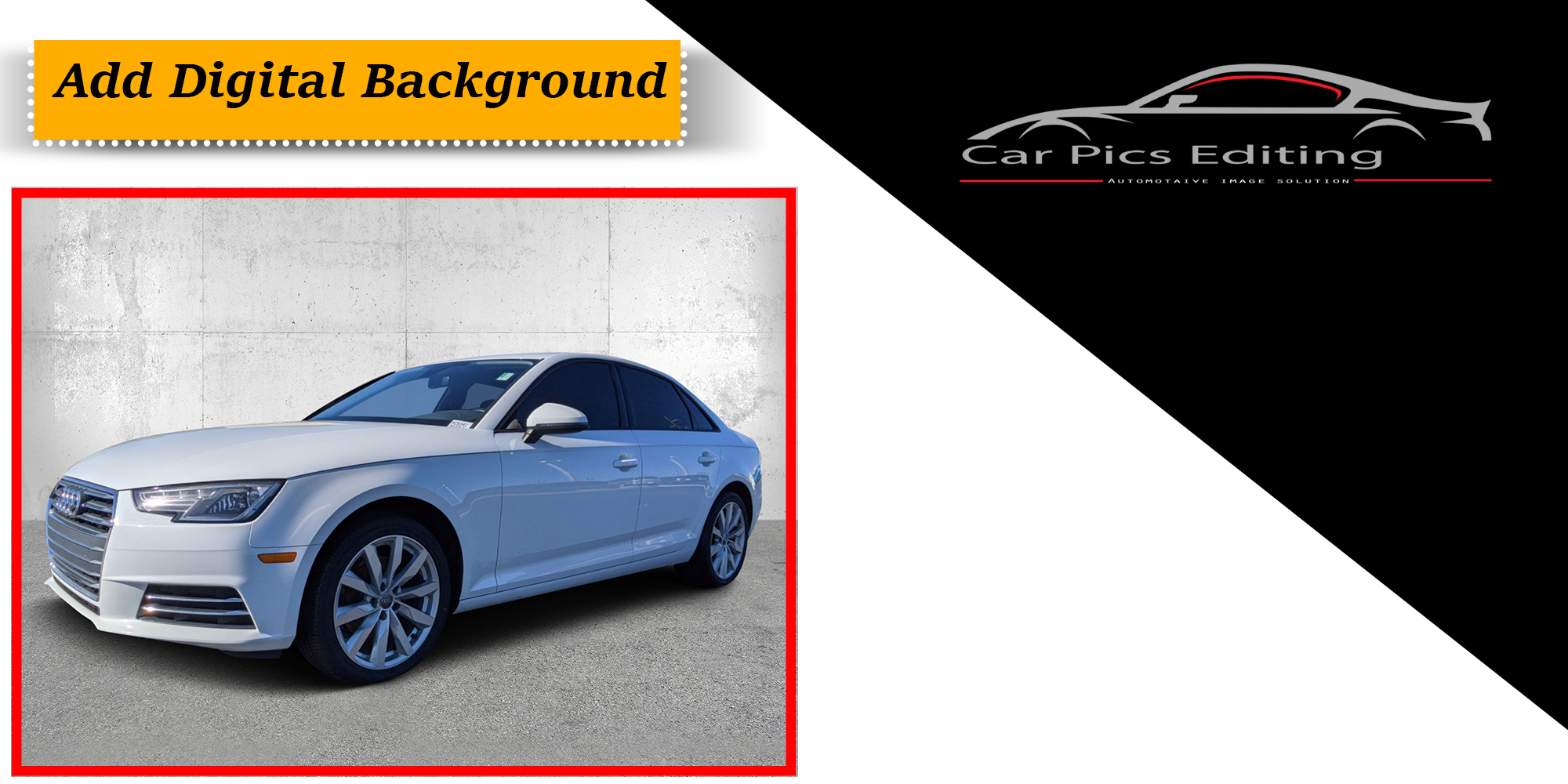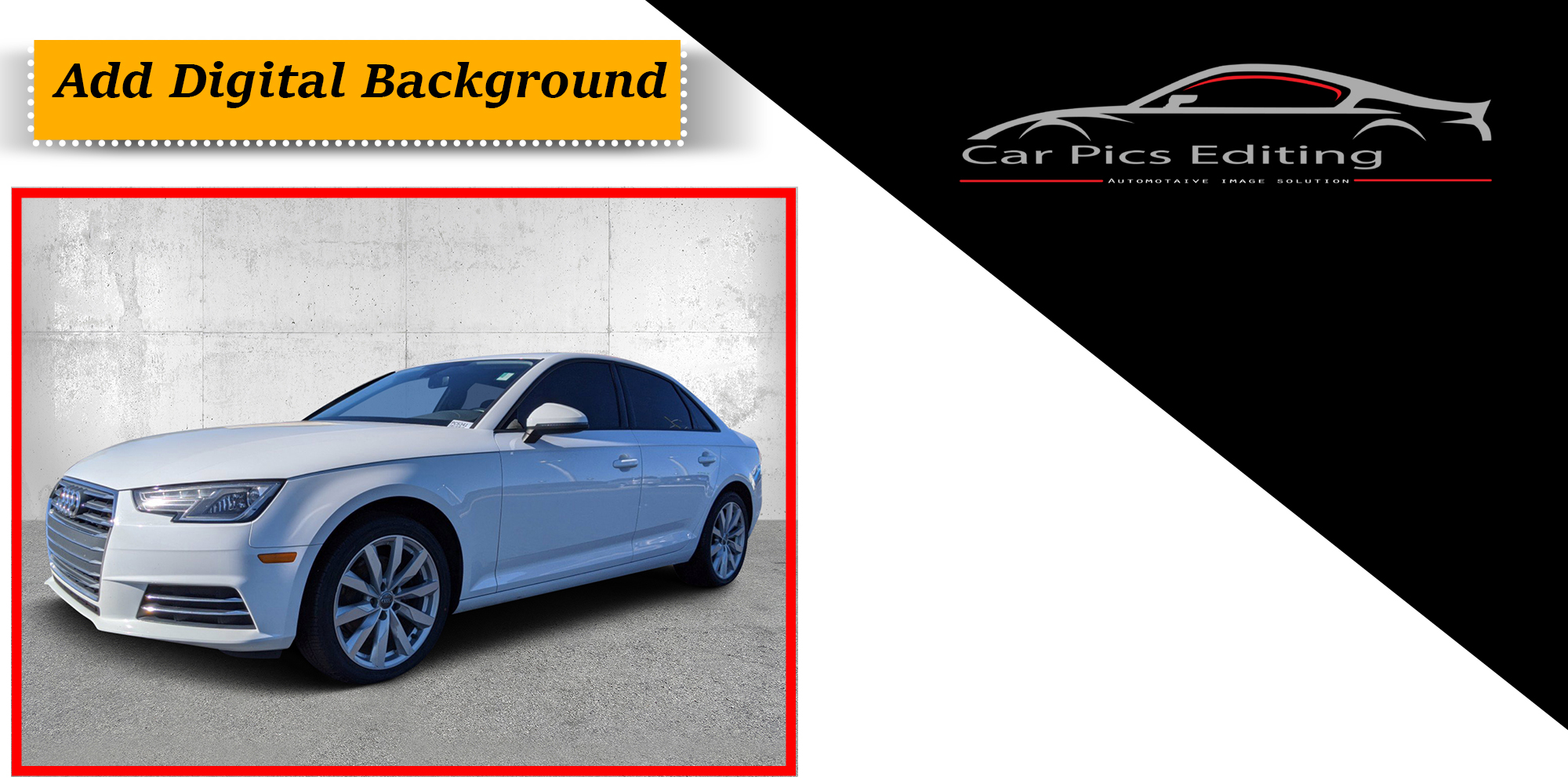 We have highly skilled professionals on hand, and this is why we will let you get the highest quality job. 
We offer a wide range of image editing services that you can avail of to make your eCommerce images look more appealing and attractive. Doing this will attract more consumer base towards your business, and you will also be able to make more sales. We are a car photo editing service working in the present time to let people bring forth the best foot forward and enjoy a healthy amount of customer interaction on these photos. The current age is to run businesses on social media as well as in the real world equally.
This has greatly influenced getting product images right and not missing out on a chance of attracting more and more potential customers.
So are you ready to jump on the bandwagon and let your customers find you in the highest quality product images that bring in more sales and conversions? Make sure you book a quote with Car Pics Editing as soon as possible.