Using transparent background is a unique way to make your cars appear a lot more attractive and attention-grabbing. Most people that sell vehicles use this idea of making their car images have a transparent background. You can sell your cars way faster if you focus well enough on photography and editing them in a way that they look just perfect. Car image editing is a very important part of your business if you are selling cars online.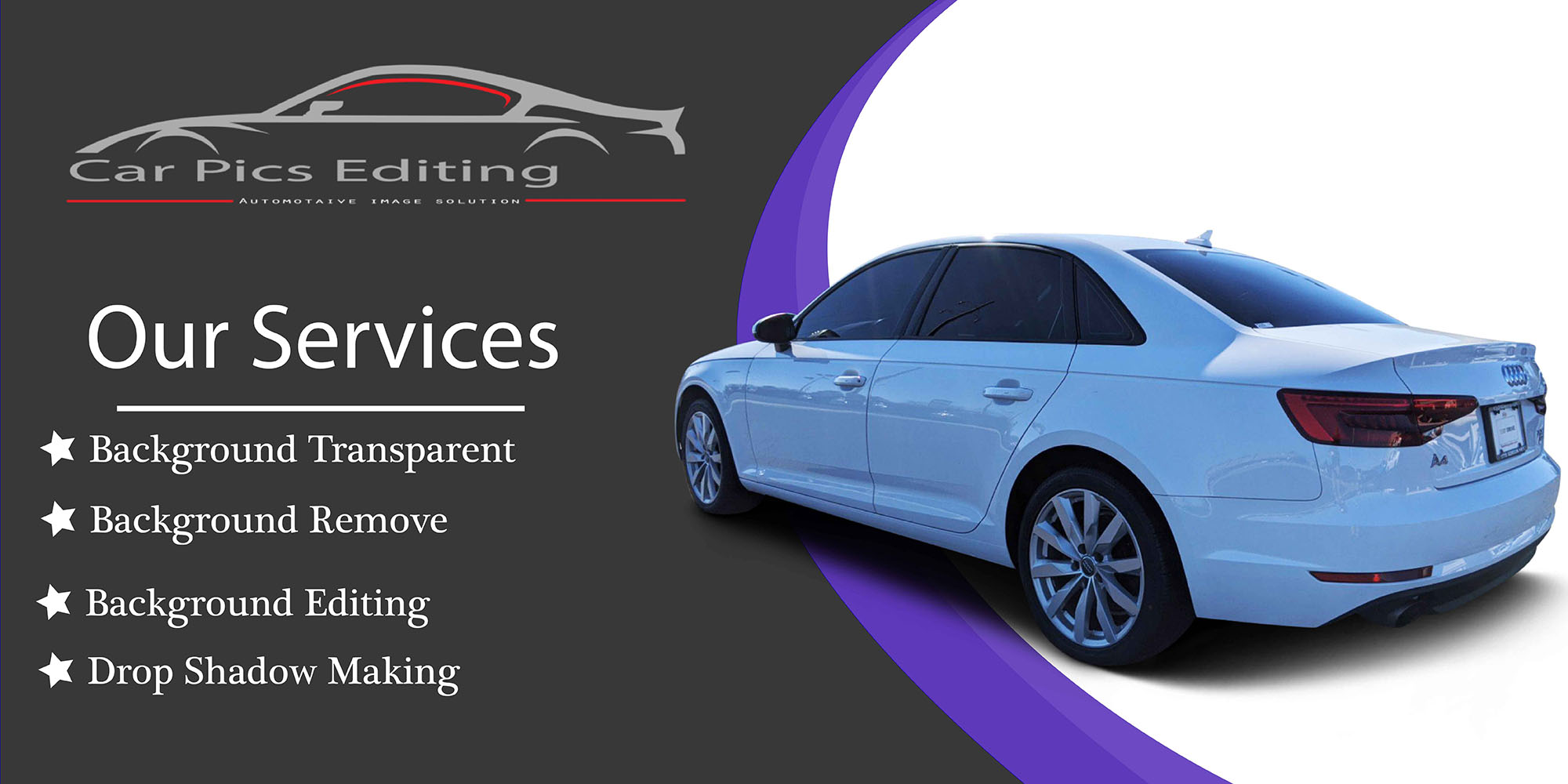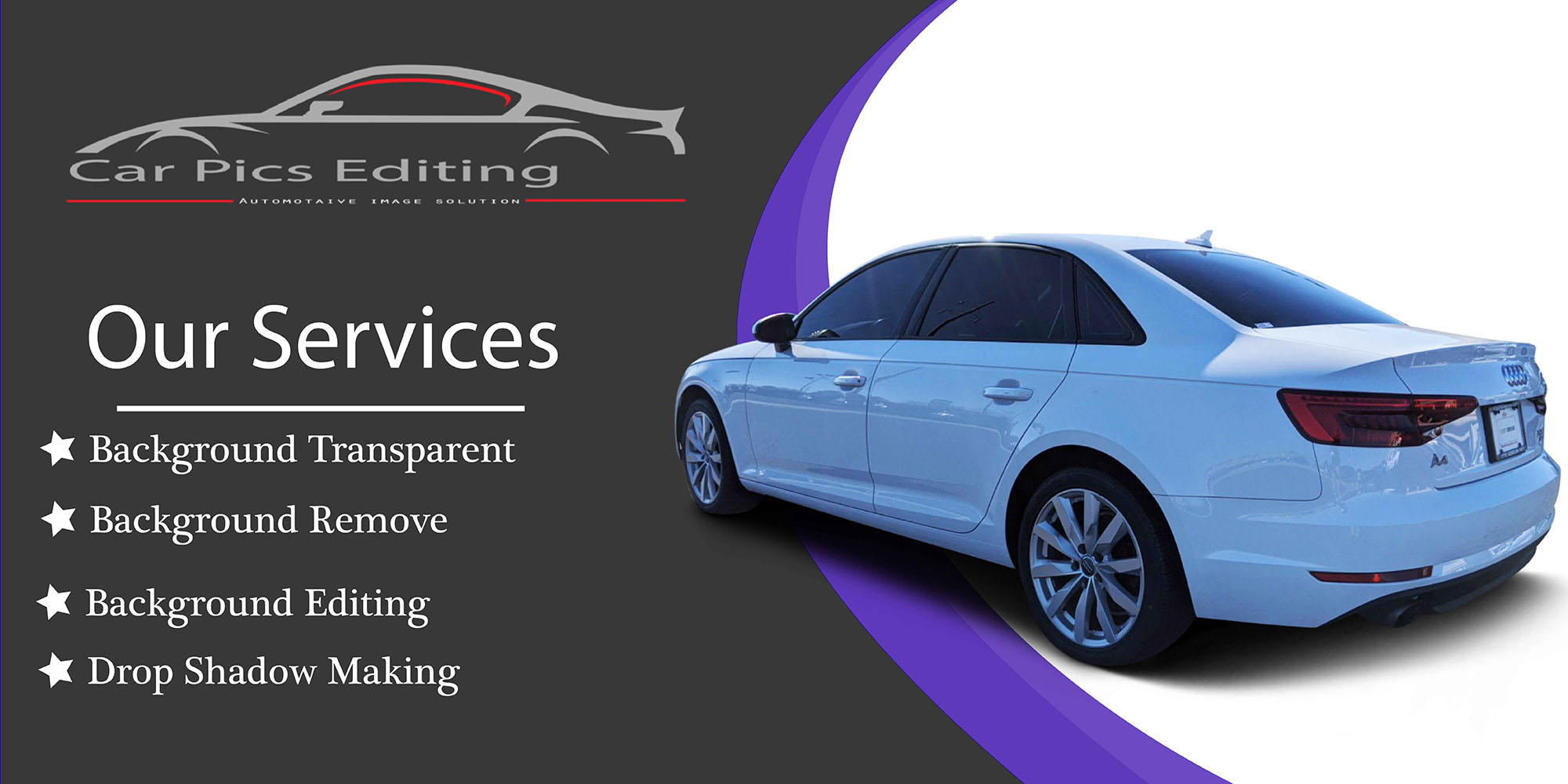 Let us get started with how you can edit your car images and get car background replacement. The following are a few steps you can do yourself.
Open your car image in photoshop
Right-click the image layer in photoshop and then select the Layer From Background
Then select the Magic Wand Tool from the left panel in Photoshop
Then select the image area that you want to be transparent using Magic Wand Tool
Once you have selected, click Delete on the keyboard. Having that done, you must see the transparent background around your image
If a few background areas are non-transparent, you can follow the above steps for these areas
To save this image, click File Save for Web and Devices in Photoshop and then select the image and click Save
If you are willing to have a detailed video tutorial for getting car background replacement, then read ahead.
Users have very simple needs that don't justify the installation of professional software and its subscription payment. For tasks such as making your photos be more transparent, you can use any free photoshop editor. You may make images have background transparent and then combine them in a very natural way or add a few fully transparent items in the background for branding purposes and hence improve the content.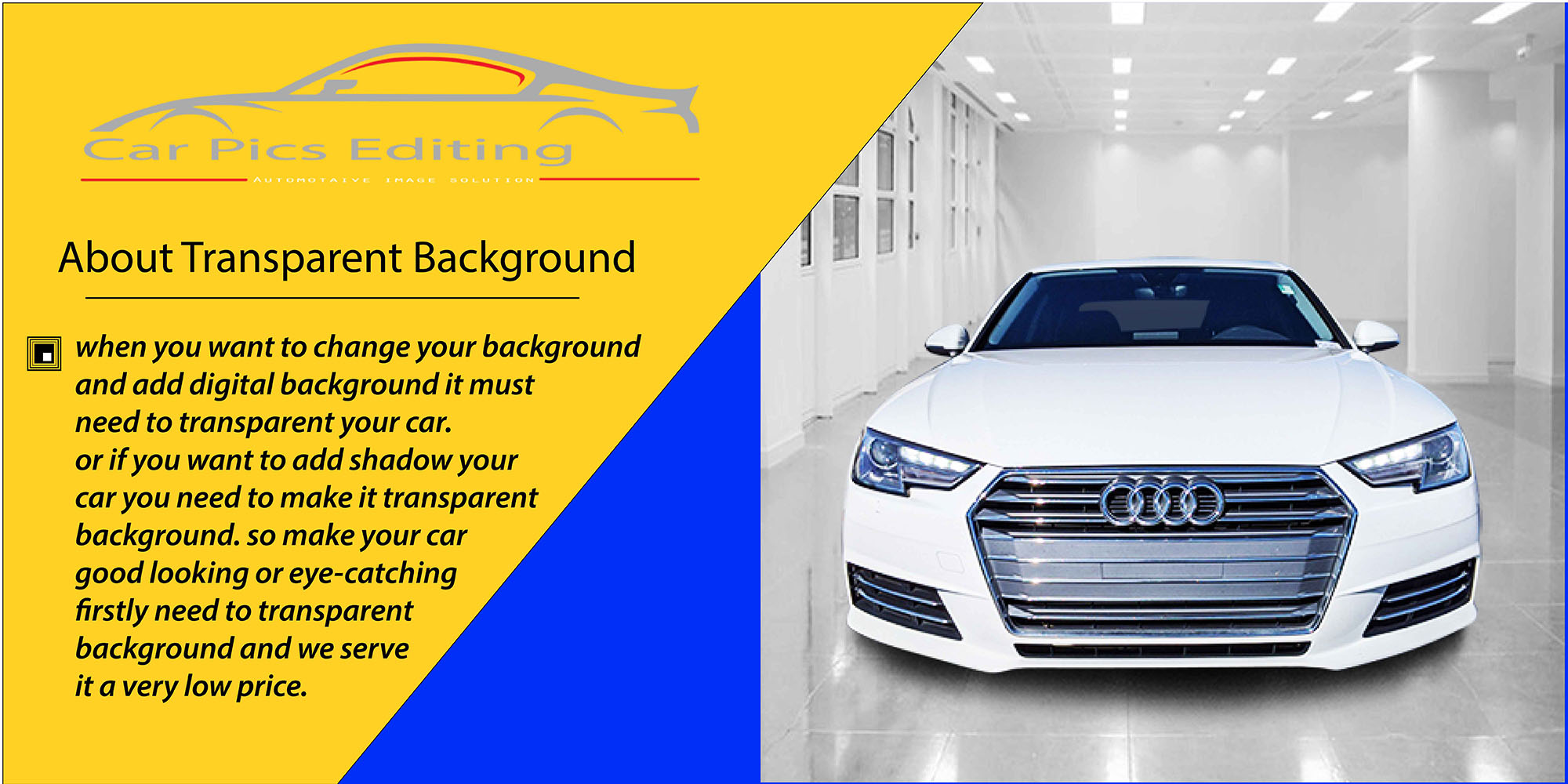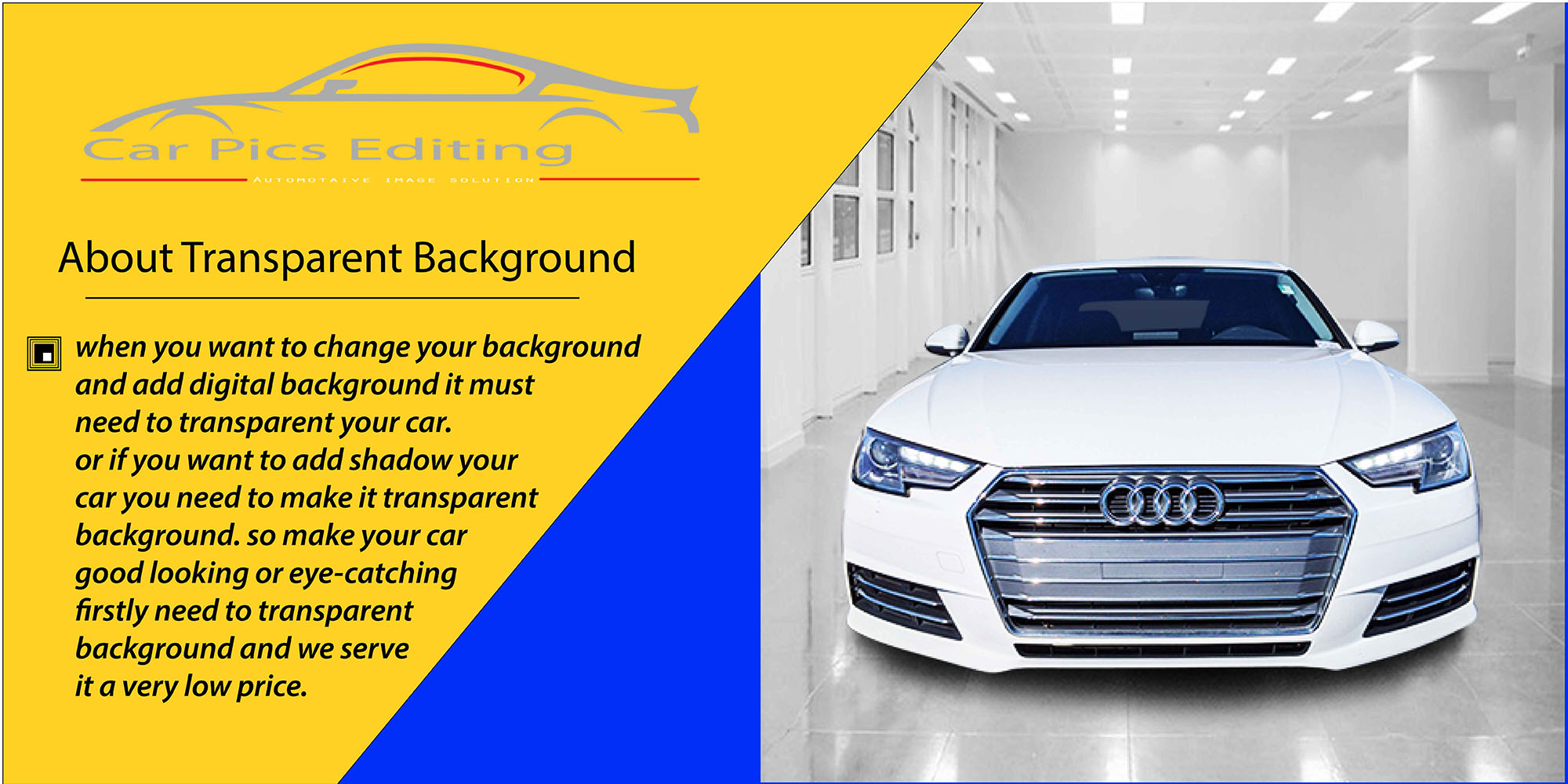 In photoshop, you may create the new images with the transparent background and tweak the measure of opacity or set the desired value in background options as you are now configuring the new canvas. Alternatively, you may make the background be transparent with one of many available tools such as Eraser or the Selection instrument. Such a trick is just great when you need to set the image on some textured background. This can be realized through the layering of images in Photoshop, setting them to get them blended in the website design, or simply by imprinting them out on the special paper. You require a bit of practice to master this task.
So let us get started with the steps required to edit your  car images and get car background replacement:
– The basic step is to copy the background layer. Select whole of the image using CTRL/command + A, based on your OS, and then copy it and paste it back in. now that you can click the eye icon present in the line of the old layer in the panel to make it go invisible and carry on performing changes in the newly created copy.
– There is the Properties panel over the right.
 Find the Quick Actions in the sections. There you will find out the automatic Remove Background feature. It will then take some time for internal processes to find out the subject and then erase all that isn't connected to it.
– The result must give you a cut out of the subject in a transparent background that is now indicated by a universal grey and a white checkered pattern. You may not see it if you forgot to make the background layer go deactivated previously.
– The results will now be outstanding for a highly defined item but it may not also work well for complicated cases. You may always refine the edges using a mask, an additional monochrome layer that has been generated automatically. Select it and then use the paintbrush to add areas using white paint or remove them using black.
– Achieving the perfect and ideal result, remove the background layer or then export it as a ready-to-use PNG having transparent areas or save your whole project in PSD to reopen it for later for further processing.
These are the steps that you will need to edit your car images and get the car background replacement done. Car background will make a huge difference in making your images appear the best and grab the most attention. Using these images is easy to set in any background and use them for different places: your eCommerce store, social media campaigns, etc.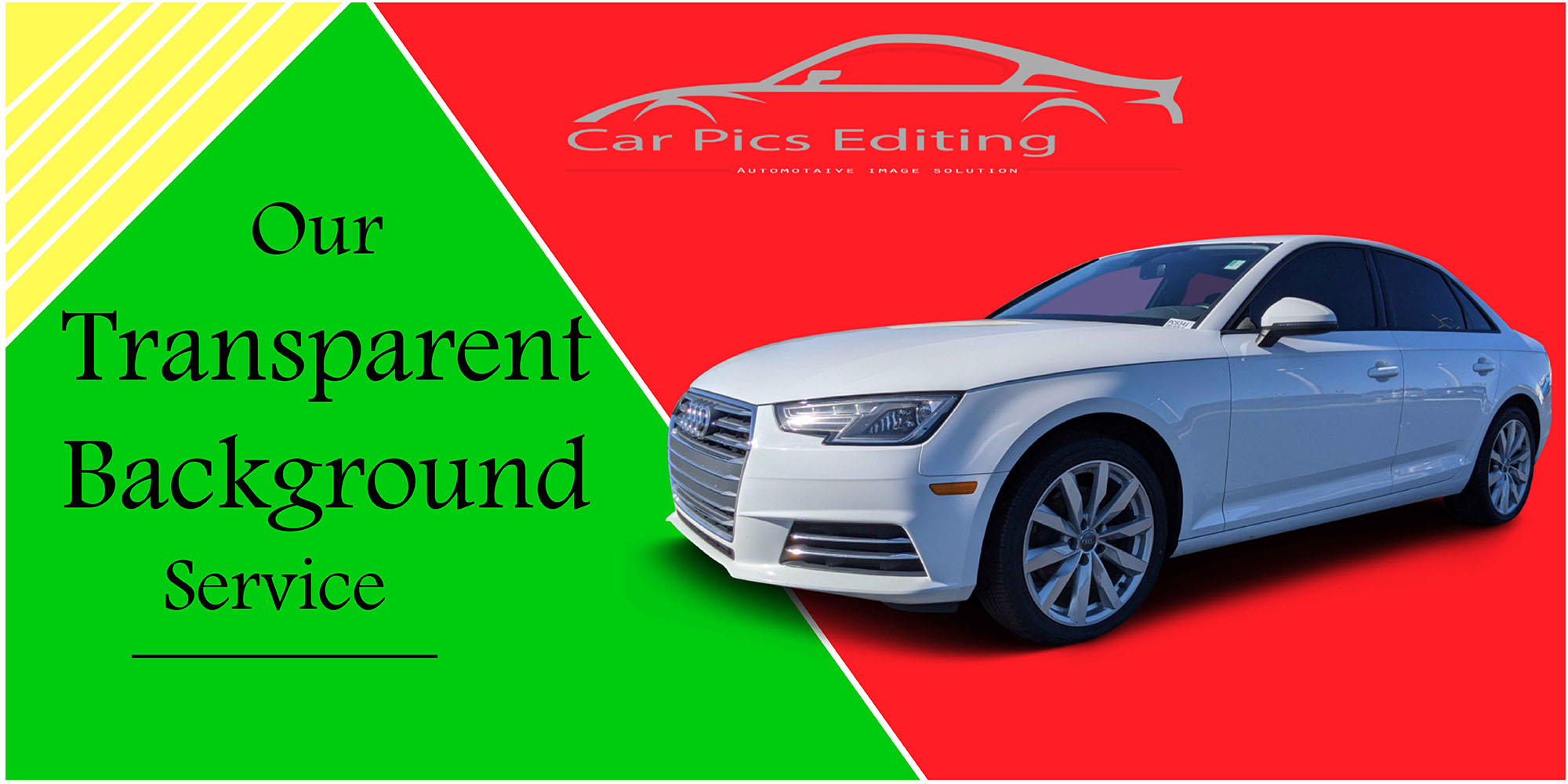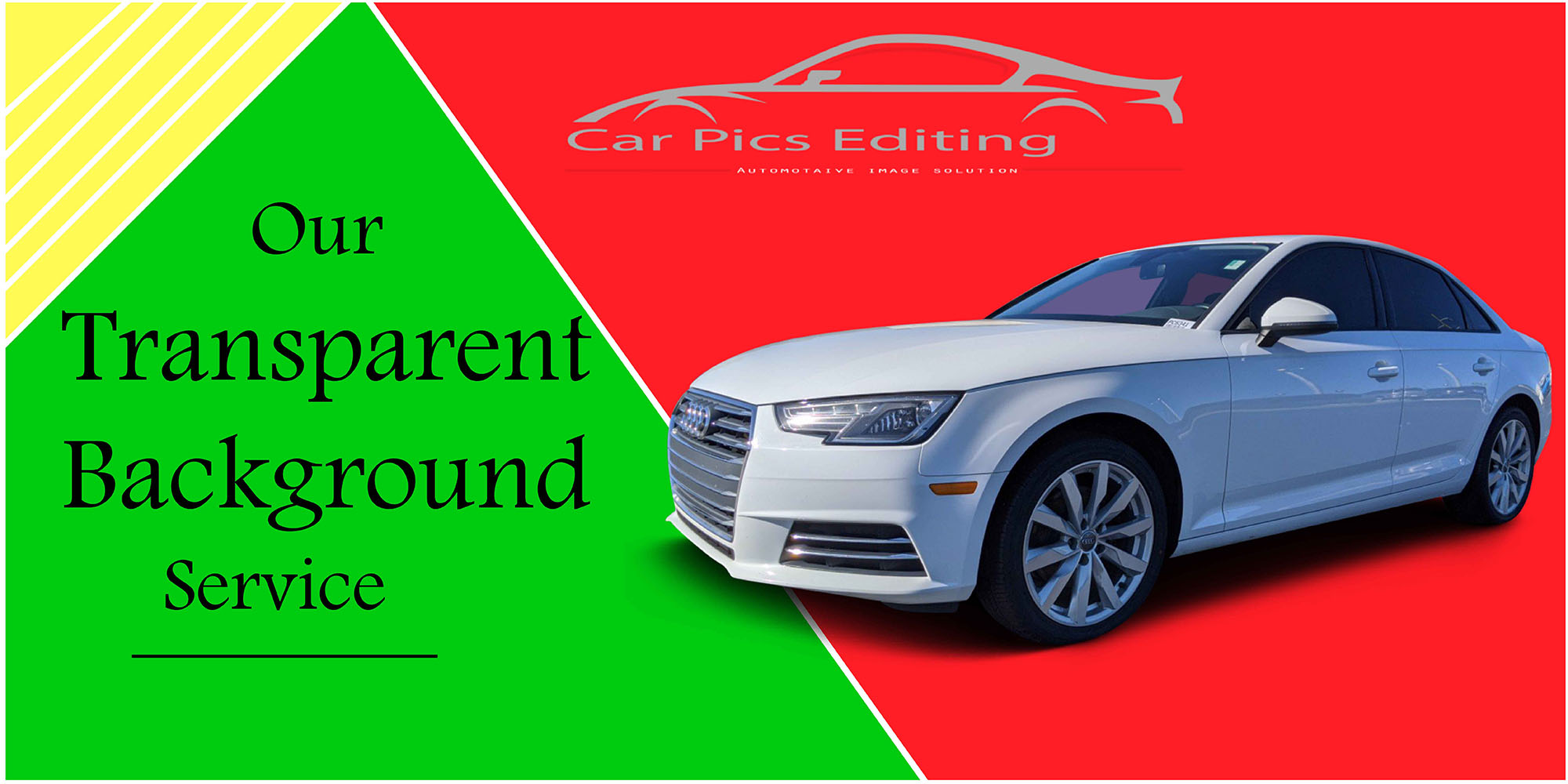 This is how you may make your customers more interested in your products and see your items as interesting and worthy enough to click through. It is easily possible to get more conversions by having car image editing done for your car images.
All of these and many more are readily available at Car Pics Editing as we are here to offer what you think is right and desirable in the automotive car selling business.
We have been in services and know what services are the most desirable with all of them. Our customers mostly ask us to remove the background and make it transparent. This helps in enhancing car images to the extent that they look highly pleasing and desirable.
Are you ready to make your cars' images the most perfectly edited ones having a transparent background? We at Car Pics Editing are here to be at service. you can book a 
quote with us at any time of the day as we are available 24/7. You may also ask for suggestions on how you may make these images beyond perfect.
Are you ready to get started with the amazing features that can make your business the highest in sales and get more leads? Get started with car image editing right away at Car Pics Editing.
Meta:
Using transparent background is a unique way to make your cars appear a lot more attractive and attention-grabbing. Most people that sell vehicles use this idea of making their car images have a transparent background.