Taking pictures of the cars that you are about to sell is of great importance. You need to understand that your customers online always look after the pictures you upload on your online store. They will judge your products by how well you capture them and how good they look in images. This is why car photography is the main thing you must be concerned about when running a vehicle selling business. Car image editing comes next to taking good pictures of your vehicles.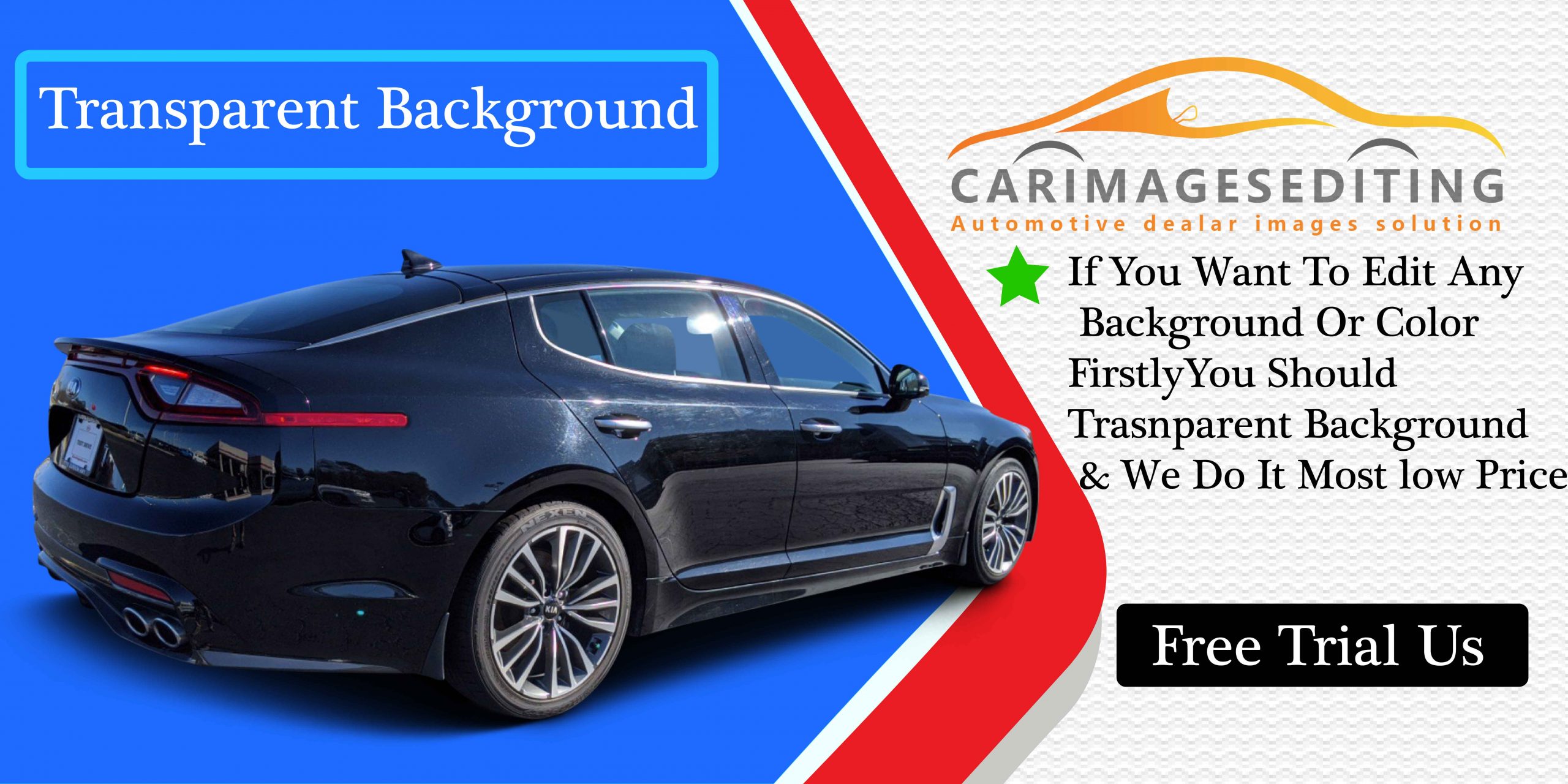 You must put a great focus on making your images look highly professional and appealing to the eye. In-car image editing, there Is a major focus on transparent background. 
Your car images' transparent background will make the cars look more prominent and be a lot more professional. It would be best if you kept an eye on making your products stand out of the images so that they can grab the consumer's attention.
Many people use car transparent background for many cases that include making
vehicles look more apparent and then using them for different reasons. These edited products are used in logo making, changing backgrounds for different reasons, using the edited images for social strategies, etc. To get the most out of your car selling business, you need to focus on a car transparent background.
The reasons why you should get a car transparent background are as follows:
Make vehicles look more apparent:
When you are using transparent backgrounds for your images, you must know that they will make your cars look a lot more focused. Your cars will be focused more, and if they are also edited professionally, you may get more sales and conversions. There are many cases when users get their images edited and get rid of the background to use transparent background images anywhere they wish to. 
Make your business look a lot more professional:
When you are using transparent background for your images, your website looks a lot more professional. Your users feel that you are paying enough time to edit the images and are dedicated to making the business website be the most professional. You need to know that you are running an official business, and to make more sales, you must be able to give off the most professional look of yourself. Your consumers will surely buy and trust you if they realize that you have the most professional and dedicated business. 
Build brand loyalty:
Your consumers will find the effort and time you have paid to your website by seeing the edited images you post ether. When transparent background images blend well in the background, everything looks a lot more settled and perfect. This is why users start developing brand loyalty with your business. 
Use the images anywhere:
Transparent background images can then be settled in any background. When people are looking out to use images for their business, they also want to save time. Having transparent background images ready for use will let you have a different background for every social site you have. You can use white background images for your website and use some funky colors for social media sites. 
These are the reasons why you must and should use a car transparent background. There are many ways you can use images that have a transparent background. You can edit the images yourself or get them done by us at Car Pics Editing. We are working as car image editors who have professionals sitting on board to provide you with the best. We have many services to provide that include the following:
Vehicles background replacement:
We take the photos of a car either on the street or in a showroom and move it over to another background and make it look the most realistic. We apply our professional services, or vehicle background replacement, car image background replacement, car photo editing, and car image editing.
Then we will cover you with what images you want as a background and then will show you what is best for the cars you are using.
Vehicles shadow making and retouching services:
Shadow-making helps images and cars look a lot more realistic even after editing them. This is when we take any image and make a very realistic shadow of it underneath. This way, if the cars are put into a new background, they will still look the most realistic and close to reality. 
Dealer photo editing services:
Car buyers want to see very realistic and attractive photos of the cars present on your online store. Dealerships need to get these photos ready to go in front of potential buyers. It boosts sales and gives you an easy and manageable way of dealing with car sales.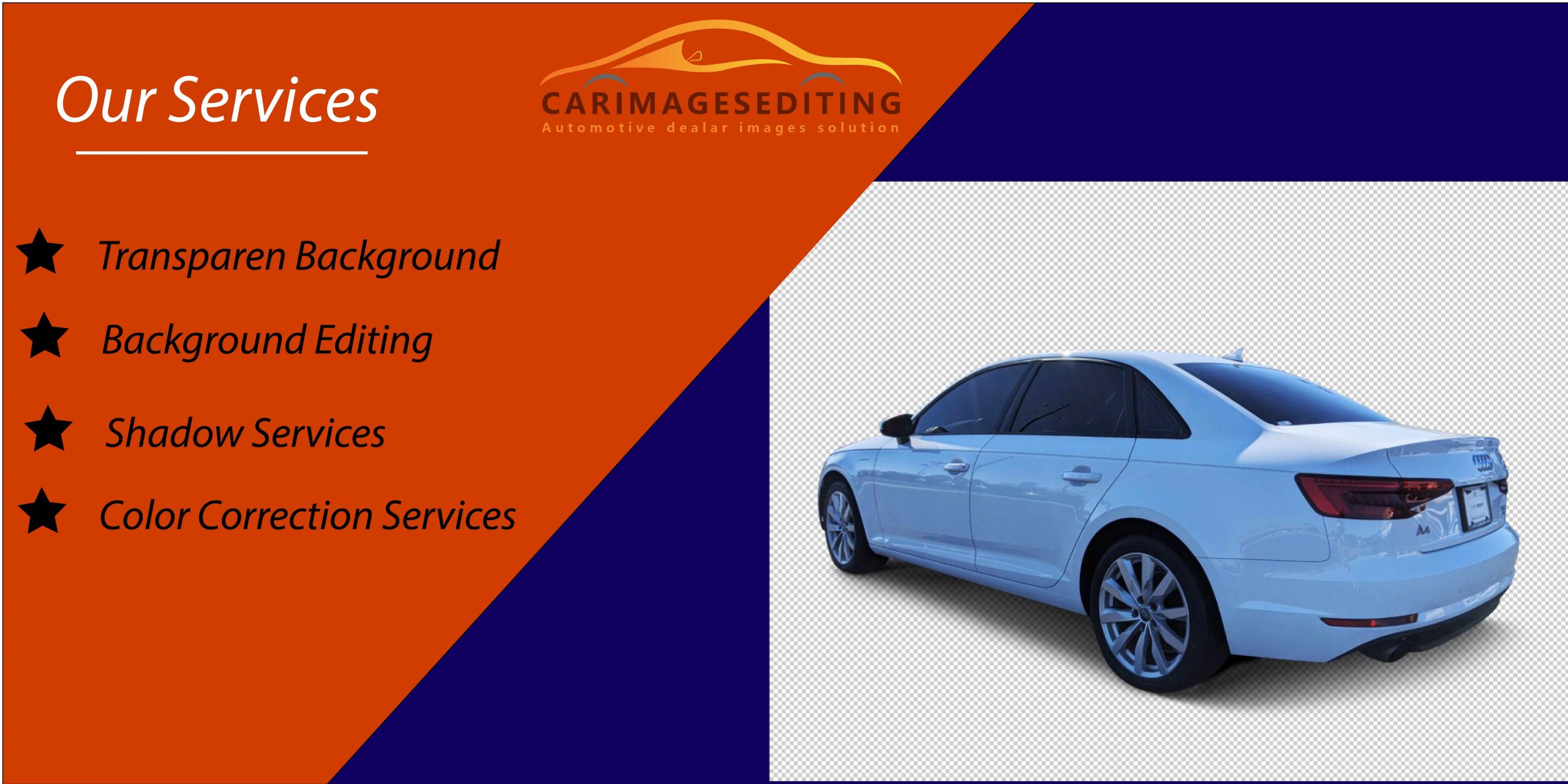 A few moments like this will take your sales up as well. Before you publish the photos online, make sure that they match exactly with the pones that dealerships are looking for. 
Vehicles background replacement:
Background replacement will help you get your car images to settle in many different backgrounds through a transparent background. You must know that having a transparent background helps in marinating the look of professionalism in every way. 
These are the services that our customers are taking to make their car images look the very best. You can also book a quote with us right away and get us started with your car image editing.
Your images that are edited perfectly must have the essence of professionalism and a will to sell. That is only possible by having a way out of getting consumer attention. The best way to keep your customers hooked is by sporting highly professional images that are intriguing and professional in their own way.
Meta:
 This is why car photography is the main thing you must be concerned about when running a vehicle selling business. Car image editing comes next to taking good pictures of your vehicles.