Honestly, using car headlights for photography is a great idea. But not everyone is able to figure out the best result from this condition. Those who have good eyes, basic camera, and composition skills will find a great eye-catching photo.
To get the best result from this, we have shared some finest tips with you guys. When you photoshoot at night using a car headlight, you have to care about so many things such as background, color, light, camera skills, and perfect motion. Apparently, we have talked about all of these things and added some authentic pro tips.
How to photograph car headlights at night
Photography at night will give you a perfect cinematic view with versatile effects. If you want to take a photo of your car headlight, you must follow some points to get a better result.
Don't shoot straight – When you specifically take a photo of your car's headlight, don't stand straight to the light. It will expose your camera terribly. So stand, find a good angle, don't need to use a high aperture, it won't help much, and make sure you have a secondary light source for a better mood.
Apart from that, you can use a special lens. That will surely be helpful; use filters if needed. In addition, try to take photos from the higher place because the headlight mostly faces down.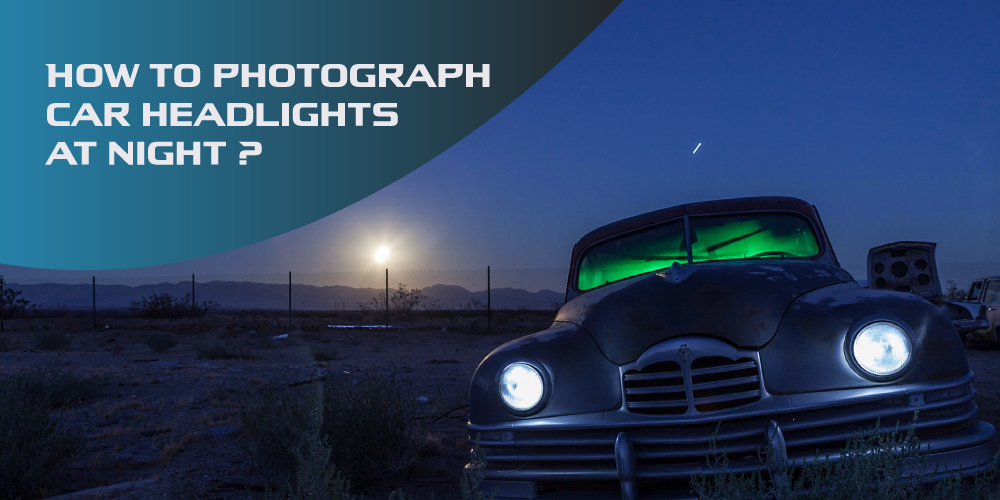 Headlight photoshoot captions
We all struggle to get a suitable caption when it's time to share our favorite picture on either Instagram or any other social platform. The problem gets worse when the subject is about finding a caption for a headlight photoshoot.
You probably find a ton of action on the internet, but it would be better if you don't copy-paste rather than make one by yourself. To make a proper caption, you have to understand the mood first and then think about that.
Custom headlights
You can even take stunning photographs by customizing your headlight. Usually, people use the headlight in a very regular way. They select a dark place, take care of the headlight as a light source and capture the photo.
But you can do exceptional smoothing.
You can set a headlight to produce different color lights such as blue, yellow, or green. That will create a great mood and provide an incredible surrounding.
Using filter paper for headlights is another remarkable idea for photoshoots. You can get the filter paper in any car shop. When you attach that to your headlight, it will give a good vibe.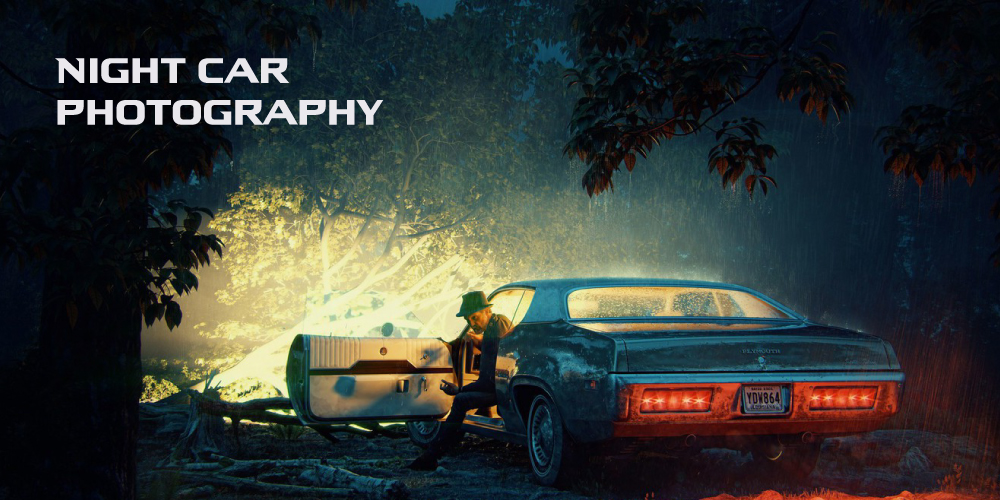 Night car photography
When you do photography at night, it really creates a mesmerizing impact on an object and the view. So what is the best way of night car photography? An in-depth discussion is impossible, but we can share some power tips that make your photo more attractive than a regular photo shoot.
The bokeh effect is great – The bokeh effect means blurring the background when it is not perfect. So basically, when the place is crowded either by cars or people try the bokeh effect. It will make your car 100 times better than a normal photograph.
Capture when the vehicle is moving – You need to implement the convey motion to capture this kind of photo. Convey motion indicates capturing the photo with high shutter speed. Don't worry; there is no problem with motion blur.
Take the photo from another vehicle – You might have seen this kind of shoot in the movie. So the idea is your object car should be either in front of your car or in the back. Now you have to get out for the window and capture your object car.
One more important thing is that you need to consult your car raw photoshoot after taking it for uploading online shop or website.
How to Easily Turn Headlights on in Photoshop
Sometimes we capture a superb photo of our car but unconsciously forget to turn the headlight. Don't discard that photo; we have the solution for that. We can use photoshop to turn the headlight on. Follow me.
In photoshop, go to the fresh layer and select the option called linear dodge.
Pick the pointing tool or brush tool. Blurring should be full and make the inflexibility 0.
Now make your brush size the same as the light's size of your car.
Use the stippled box, use the layer
Use attachment mask
Now just control the color blur or highlight bar until it seems standard.
Tips for automotive photography
Pick the right time. Depending on the light source, you have to choose the right time of the day. You can shoot at night if you already have an artificial light source.
Take a moving or driving shot. It's pretty cool.
Pick a perfect background for your photoshoot.
The night is the best time for shooting if you have the proper gear.
Background for car photography
Frankly, the background makes a crucial impact on the whole photoshoot performance. So you have to pick the right background according to the car's color and your preferences.
Do's
If it's night, pick a background place where the light is deemed and not much exposure.
The crowded background is better but uses the bokeh effect.
You can use the natural background where more trees or fields exist.
Don'ts
High light exposure background is contradictory to your photography
Try to use a background where there are more cars
Deep dark is not the suitable background if your car is colorful

Using Car Headlights For Portrait Photography Lighting
For portrait photography using a car headlight, you follow these tips
The background should be pitch black when your car's light is on the front.
If your car provides light from behind, then try to hide the light point by your model's body. Just let the light out from the headlight, don't take the headlight photo.
Use one car to get the light; it will be a flattering mess if you take many sources.
Conclusion
Experimentally, it is cool to take pictures using car headlights for photography. For most people, it's not easy to get better results. That's why we pointed out some additional tips. Either you are mature or professional, if you follow those tips, you surely get better results.
Check out our another blog about: