Car shadow-making is always the next step once you get the background removed from any vehicle image. When you do car background replacement, you automatically get the car shadow removed from the image, and in the new background, the car appears unreal. It can seem to hover in the air if there isn't any shadow created for it. Best Facts Every Sellers Should Know About Car Shadow Making.
This is why many automotive sellers these days know the reason for using car shadow making. You can greatly benefit from this by yourself by getting these services as well.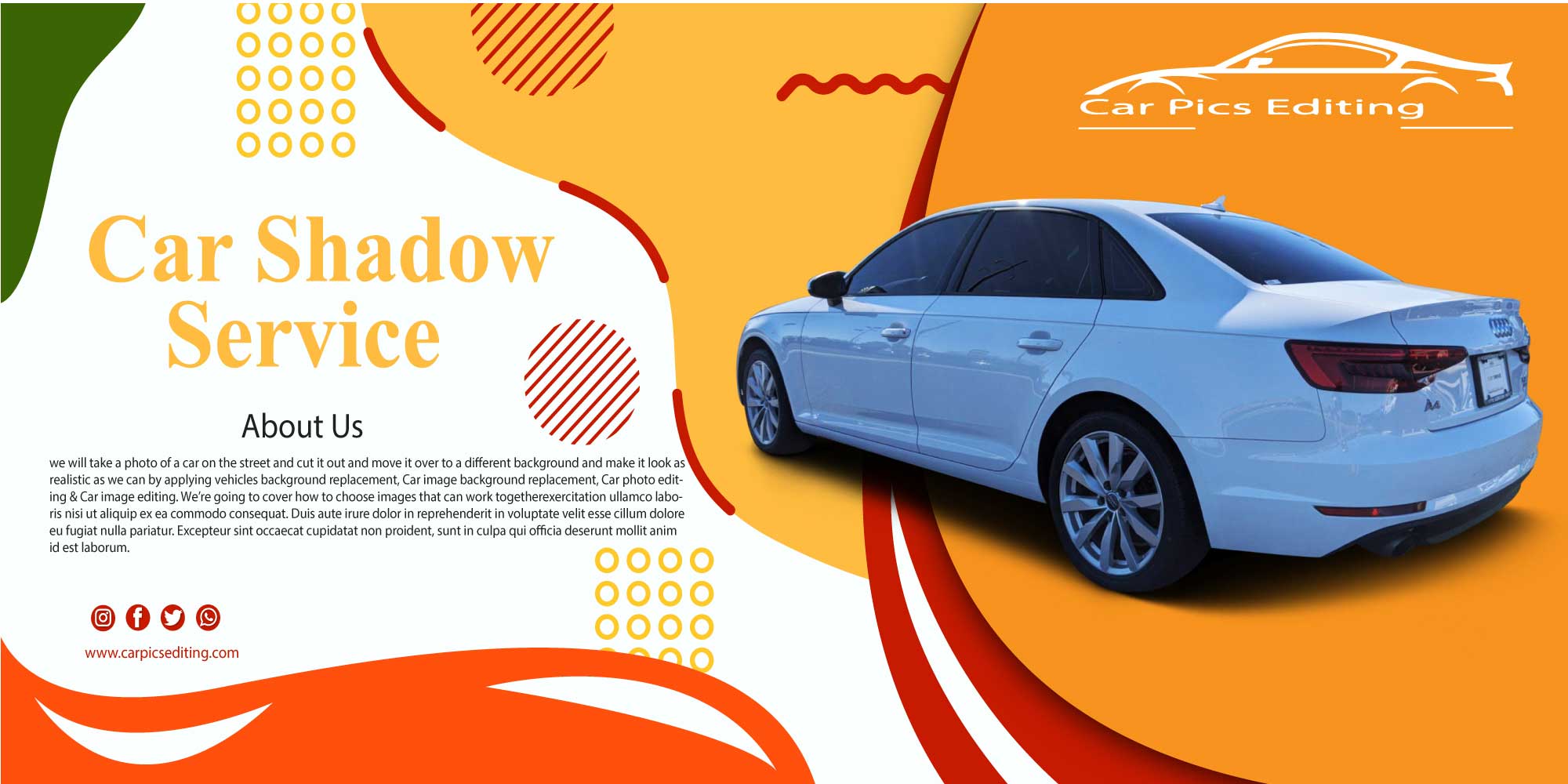 Car shadow making is an easy process once you get its hang, but it is an extensive one at the start.
You will have to have a steady hand so that you can get the edges of your car right. A few facts that are involved in car shadow making are as under:
Car shadows add a certain level of depth and dimensions to your images. They allow your viewers to see the vehicle as a real one and imagine it in their real lives. You can benefit from car shadow making as it will make your cars appear more attractive and appealing. Car shadows help the viewers to see your cars in a natural setting. They can visualize the vehicle after they will buy it and make an idea of how it will appear in their houses after purchase. 
Car image editing available by many car image editors always involves shadow making, which is an important part of making car edits. You will always find this step after the background of an image is changed.  Shadows are also used when the need is to hide something from being in the image. A shadow is extended to that object near the car in the image and is hidden behind it.  Most car sellers use car shadow-making services to enhance their cars' look and add a third dimension in their images to add an appealing edge to them. 
You can get car shadow-making services from many car image editing services, and the car also learns to do it yourself. It will help you set out your websites' outlook and make them more vibrant and attractive. 
All these facts about car shadow making make it a very important part of car photo editing services. You must not skip this part as it will add the 3D look into your images that is very important to make your cars look very real and natural. Best Facts Every Sellers Should Know About Car Shadow Making.
You can hop onto the bandwagon of people who use car shadow making by hiring us at Car Pics Editing to let you edit all of your images for you. You can explain to us all that you want in your images, and we will bring you the same.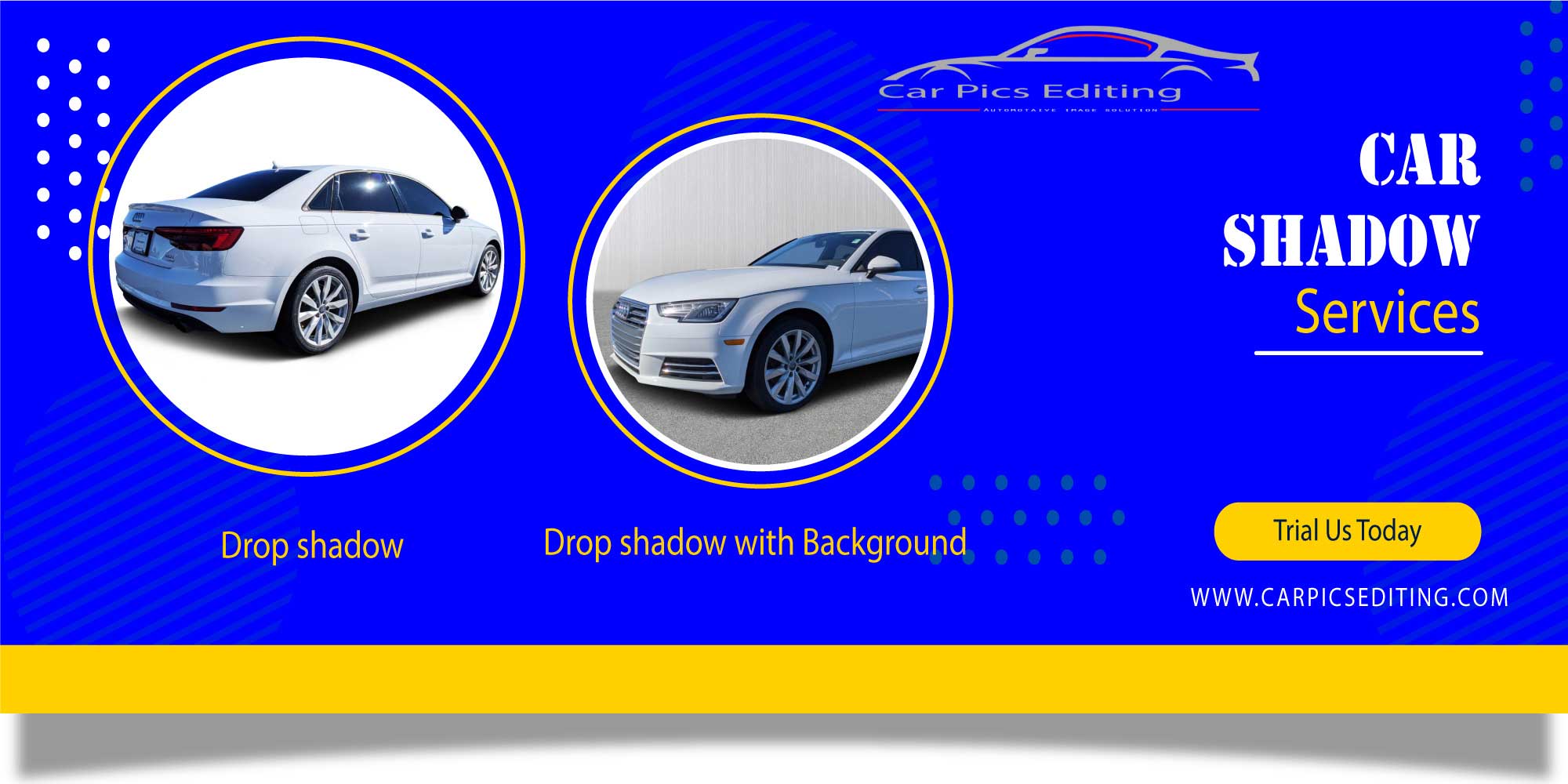 We are offering the following services apart from only car shadow making:
Vehicles background replacement:
We take the photos of a car either on the street or in a showroom and move it over to another background and make it look the most realistic. So we apply our professional services, and vehicle background replacement, car image background replacement, car photo editing, and car image editing. We will cover you with what images you want as a background and then show you what is best for the cars you are using.
2. Vehicles shadow making and retouching services:
Shadow-making helps images and cars look a lot more realistic even after editing them. This is when we take any image and make a very realistic shadow of it underneath. This way, if the cars are put into a new background as well. Then still, they will look the most realistic and close to reality. 
3. Dealer photo editing services:
Car buyers want to see very realistic and attractive photos of the cars present on your online store. Dealerships need to get these photos ready to go in front of potential buyers. It boosts sales and gives you an easy and manageable way of dealing with car sales.
A few moments like this will take your sales up as well. Before you publish the photos online, make sure that they match exactly the pones that dealerships are looking for. 
All these photo editing services will help make your cars a lot more attractive and immersive to boost your sales and attract more consumers. You can enjoy having that spotlight falling on you of viewers' attention and more conversions. You are always welcome to share the services you need and all you are looking for with us. We offer custom car image editing and people who are quite sure of what they want to have in their car images.
Otherwise, we have an excellent team of professional image editors. Who will guide you completely on how your cars can appear a lot better than they are in the raw images.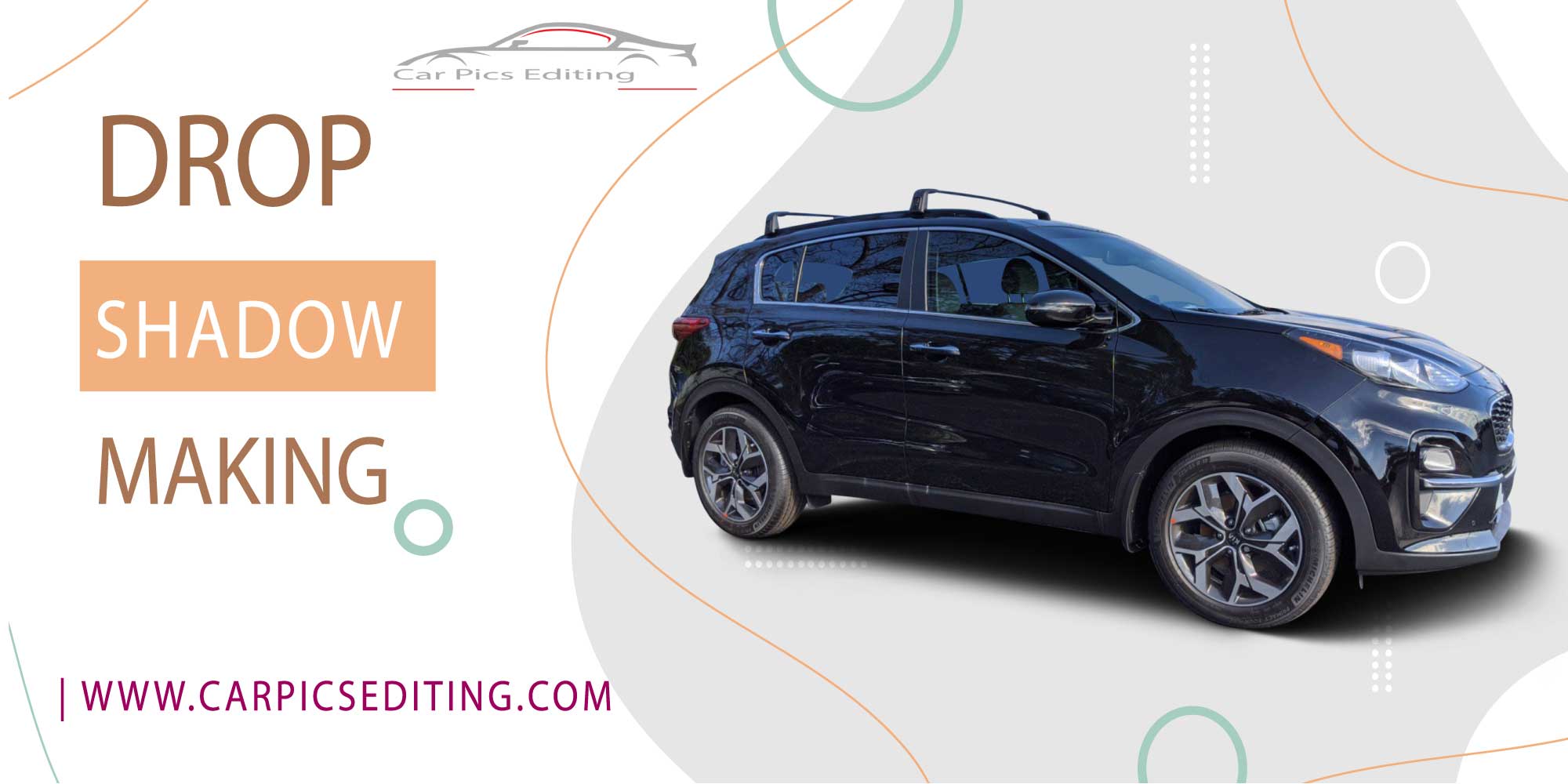 We are available 24/7. And are here to guide you on how important it is to pass your photos through the image editing steps. This is always helpful to make more sales and grow your business online.
Most people don't give image editing much of a favor initially. Still, soon after they don't get able to make sales. They always come back to make their images appear attractive and highly professional. This helps in making the customers be loyal to their brands and be there to buy from them.
Car shadow making is something that will help you increase your online presence and also let you boost your sales. You will get many people inquiring about your cars. And will interest in buying from you. As you will be providing them a real picture of what the car looks like in a natural setting. Here we now get the full concept of Best Facts Every Sellers Should Know About Car Shadow Making.
Meta:

Car shadow-making is always the next step once you get the background removed from any vehicle image. When you do car background replacement, you are automatically getting the car shadow