Imagine yourself going through a website to book the dream car you have been thinking of for so long. What are the kinds of attributes that you may want to see in your car? The very first thing that you will be concerned about is appearance. A car that has a gorgeous look will catch your eye instantly.
So to give an attractive view of a car, you will have to have the services of dealership photo enhancement. You have to realize that photo enhancement is always helpful to let people see beauty and attractiveness in your images. Great Important Tips for Dealership Photo Enhancement service. 
Dealership photo enhancement is the improvement of car images to make them more professional and accurate. Photo editing is a highly creative, innovative, and indigenous act. We can get rid of the scratches and marks that are not needed on a car body through photoshop.
You can also remove the color patches, background and also blur the objects that are not in focus. All of this can be done through special dealership photo enhancement services. 
Tips on improving the dealership photos you have
When you have multiple images of your car and want to use them to sell your vehicle, you have to make sure you have highly attractive images.
When you view your car from the eyes of your consumers, you are in shape to see what parts of your car images must be edited. Different tips on this editing are given as follows:
Erase unwanted objects from the background
When you are capturing the images of your car, you may not be able to make the background as appealing as possible. The natural background is always messy, and it is hard to make it exactly as you desire. So what is the way out? You can edit the background through software like Photoshop and then remove any object you think is not needed in the car's image.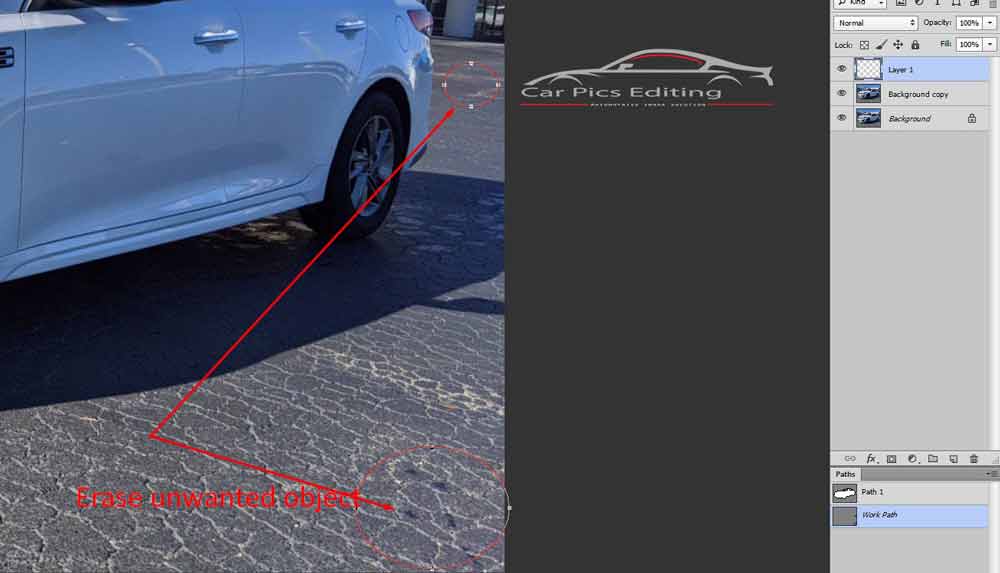 You can either erase the objects using cloning effects or blur those objects to be no more than apparent and visible. 
Retouch the ground and background:
Now when you have removed or blurred the items that are not needed in the background of your car, it is time that you now fix the ground and background if needed. You may pick to fully replace the ground and background and get a white background or a transparent one. Any of these can suit the look that you are carrying for your car, and you will have to be picky here to get the best results.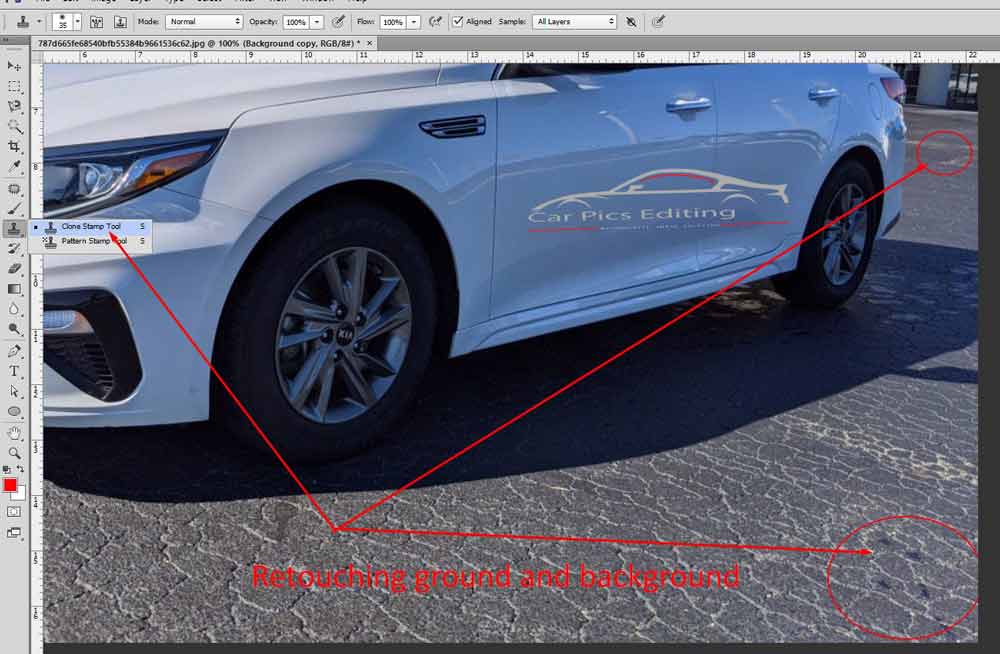 Eliminate and dropping shadows:
Now shadows play a very important role in making your images look natural and highly appealing to the eye. When you are changing the background and the ground of your car, you are also removing the original shadows of the main object. This car without its shadows will appear very fake and will not also appeal to the eye. Important Tips for Dealership Photo Enhancement.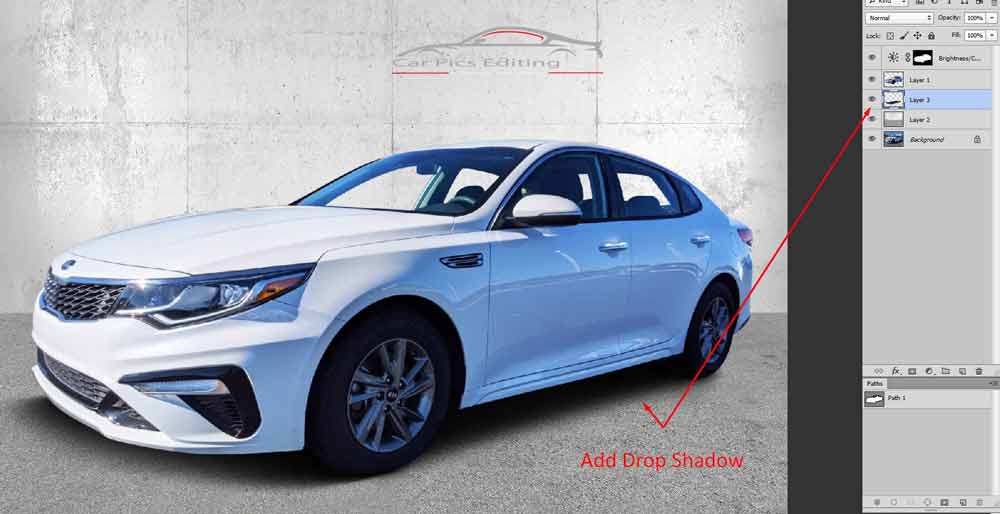 The more you are focused on such details, the more consumer attention you will get. So you need to edit your car to make ideal car shadows that suit your car and give it a very neat look.
Present better colors:
You may already know that colors play a very important role in making your images look attractive and appealing. There are many ways through which you can edit the color of your car. You can either change the tone of the color to warm or cold or fully transform and shift from one hue to another for your car.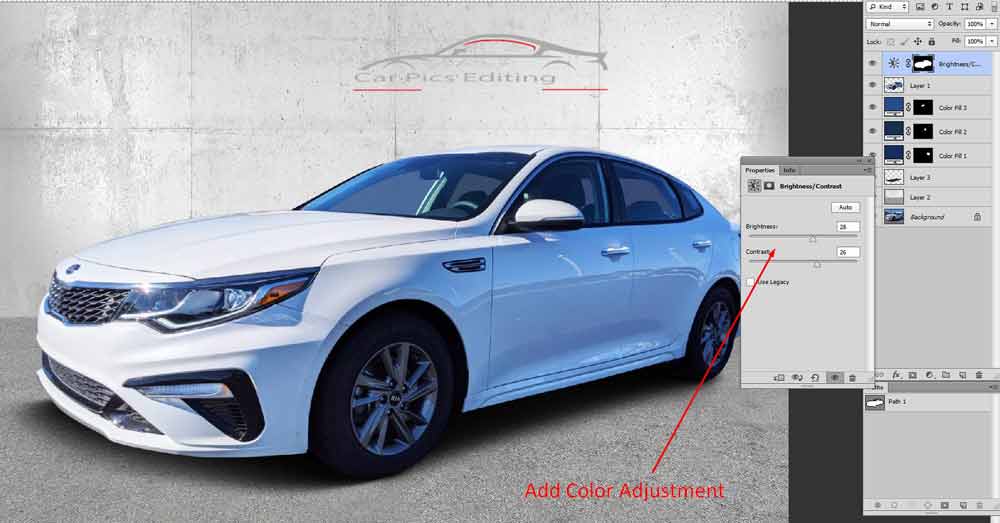 It is all up to you to pick something for yourself that is suitable for the look that you want to show online. Attractive colors will always make your images appear vibrant and fresh.
Edit car parts:
Your car parts may not be all in fine shape, or you may have sent your car to get renovated. Hence you want to show all these changes in your car images. Now that you have the option of changing the car's color, you can also fix the car parts.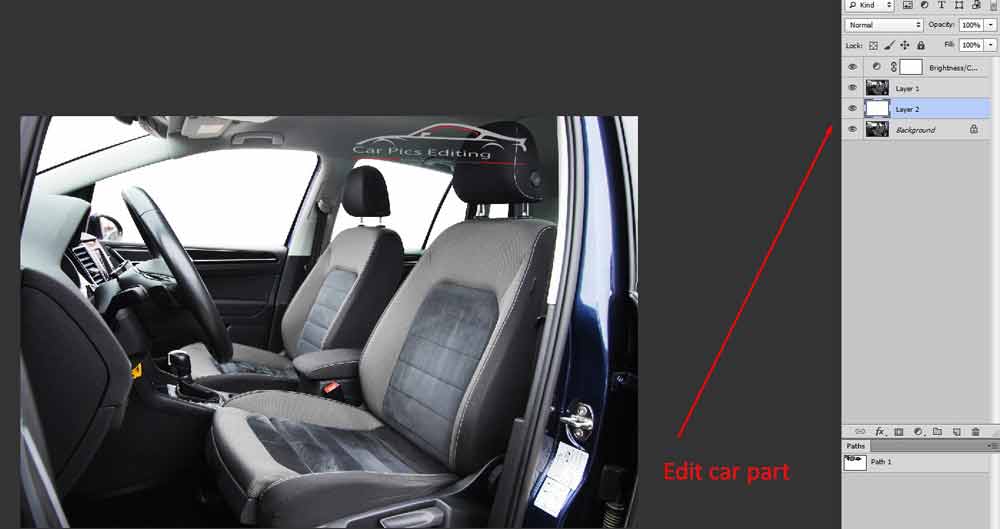 All of this will help maintain the attractiveness and usefulness factor of your car. You can get highly alluring parts editing done through software like Photoshop. 
Exterminate mirror images:
Mirror presents reflections. Being a photographer, when you are trying to cover the vehicles, you should stand at every angle to get the best shot. Glasses cover over 25% of the car, and most of the photographers put themselves in glasses as reflections. For this reason, the car images look more awkward and realistic, but this must be avoided. Try removing this issue with easy instructions for dealership photo enhancement.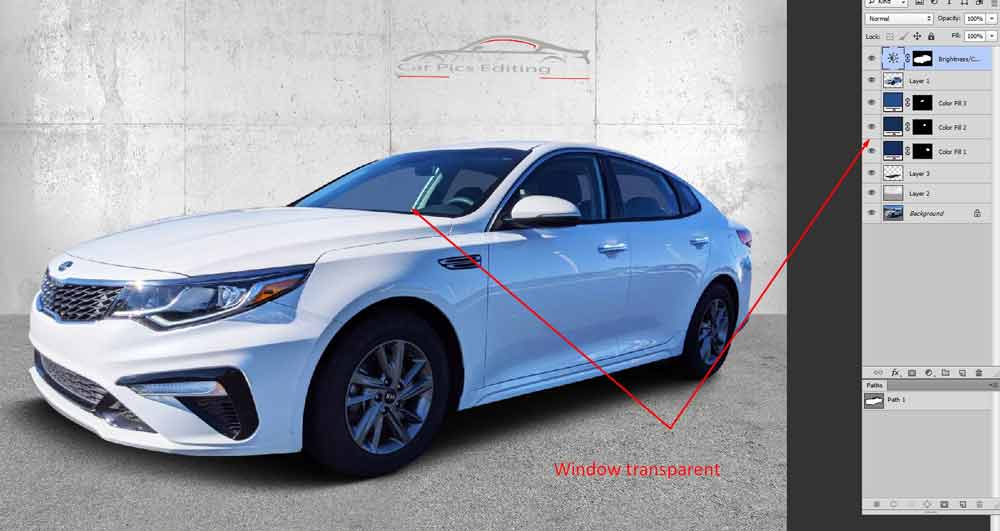 You have first to replace the reflection with the surrounding pixels. Click on the Clone brush tool through Toolbox set.
Now you have to hut the option and click on the clear part of your background next to its reflection. And then you have to press on to pf your reflection. This process will help you in removing the reflection from the mirror. 
These were a few tips that you can avail the benefit of in so many ways that you will always be thankful to get the best out of it. The more you get to know the ways and processes of editing images. The more you realize that you have so much strength in revolutionizing any image into anything you desire. Now it's clear about important Tips for Dealership Photo Enhancement. 
This can help you have so much attention online, and you will easily convert your views into sales and grow your business steadfastly. 
An increase in online shopping has put a lot more spotlight on selling online. You can avail yourself of this chance by editing your images in the finest way possible. 
So are you ready to make a mark on the online dealership photo enhancement world? 
Meta Description:

To give an attractive view of a car, you will have to have the services of dealership photo enhancement. You have to realize that photo enhancement is always helpful to let people see beauty and attractiveness in your images
Read more: How To Editing Automobile Dealership Business Photo